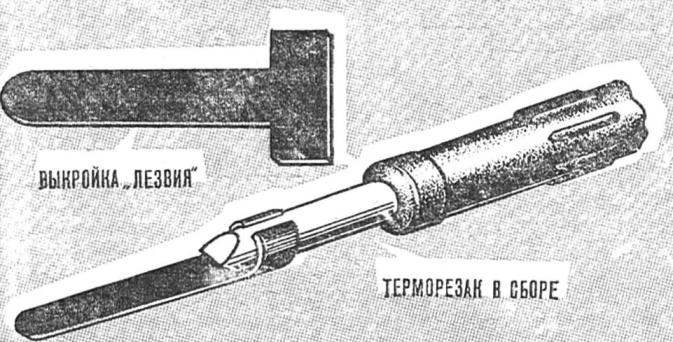 In modern modeling foams of various grades are used. This is understandable: the material has very little density, and its strength is comparable with some types of wood. But in the processing of foams is not always possible to recognize a convenient. The pupil 8-go a class Andrey Redko from the station in Samarkand region of Nagorno designed a knife with which to cut this modern material without any effort, it is only important to guide the tool. A work item of the cutter is a strip of copper sheet, cut in the form of the letter T. Its expanded portion is tightly wrapped around the soldering tip and torch ready! Have to do is turn the soldering iron on and experience a new tool in the work. Giving "blade" desired curve, it is possible to obtain details of the most intricate shapes.
Recommend to read
GAZ-M72 Pobeda
In 1955 the designers of the Gorky automobile plant (GAZ) on the basis of units of army SUV GAZ-69 and the body has just launched a series of "Victory" GAZ-M20 has created a comfortable...
AND TAKE-OFF AND LANDING — VERTICAL
In June, 1961, AGARD released requirements NBMR-3, to tactical fighter-bomber and scout, intended to replace in service aircraft G. 91R, F-104G and Mirage III. It was assumed that the...