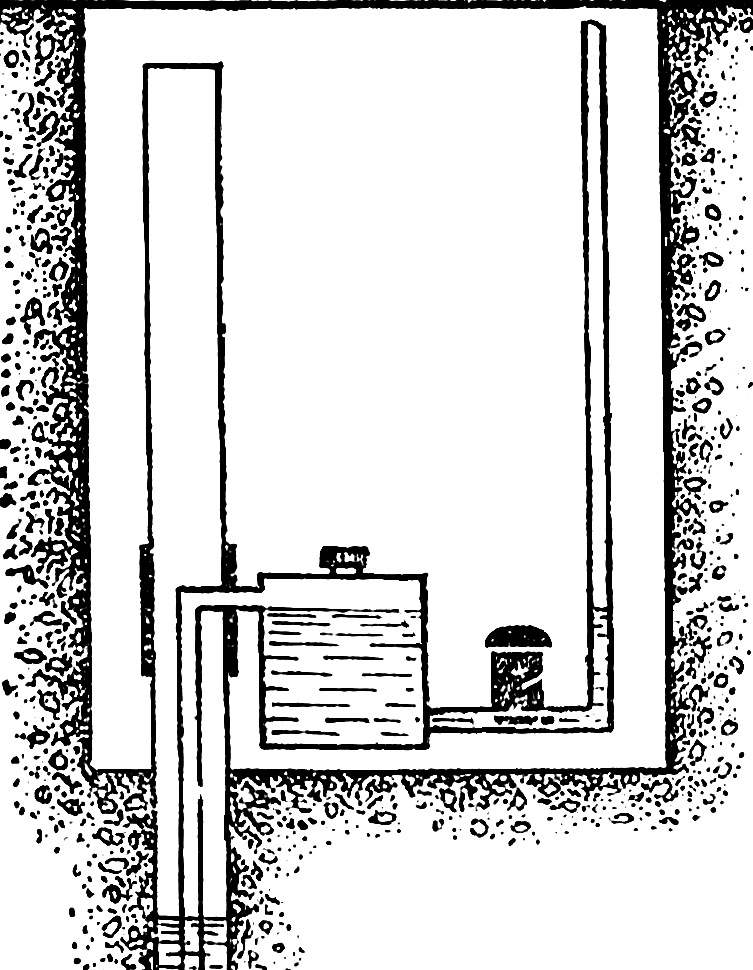 It is difficult now to imagine urban and rural life with no running water. Well, if the centralized water supply there, and the next well, the simplest solution is to use to lift water the pump. However, this is half the battle. The water supply system of the house should include a holding tank, and elements of the automatic control pump, and supplies network. Because of that design decision here can be very diverse. About some of them today to tell our readers.
Water bath…
The installation of a traditional scheme with an upper discharge capacity (see Fig.) it is most convenient to place in the attic of a country house. Pick up a big — 200 liters — tank, preferably of stainless steel or aluminum. The usual barrel to protect against corrosion it is necessary to thoroughly cover the inside with waterproof paint. I as a water tank used enamel tub. Although it is heavy, but has considerable volume, will not rust, and its output and overflow holes are convenient for connection to the system.
To operate home water supply throughout the year, the capacity will have to insulate. Enclose it in a wooden box and fill in the gaps between the walls and tub insulation — sawdust, slag, expanded clay. On top of the bathtub to close the wooden cover, and she set the box elements automatic control — level sensors.