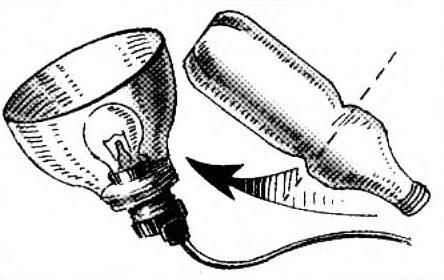 Motorists in the garage, repairers, plumbing — many useful easy electric lamp-carrying, which can be assembled in a couple of minutes, if at hand Chuck screw with two nuts on it under the ceiling and a large plastic bottle of 1.5 — 2 l From the last cut off the top part, which will serve as a reliable safety protection for the bulb.
Recommend to read
LONG-RUNNING LETTER
Copies of the first decade of the twentieth century was for all the sailors of Europe, and the English, in particular, is very tense. The terrible specter of a future war and an elusive...
GAZ-M72 Pobeda
In 1955 the designers of the Gorky automobile plant (GAZ) on the basis of units of army SUV GAZ-69 and the body has just launched a series of "Victory" GAZ-M20 has created a comfortable...