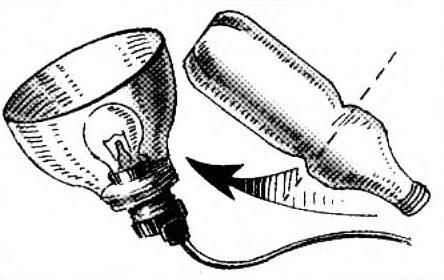 Motorists in the garage, repairers, plumbing — many useful easy electric lamp-carrying, which can be assembled in a couple of minutes, if at hand Chuck screw with two nuts on it under the ceiling and a large plastic bottle of 1.5 — 2 l From the last cut off the top part, which will serve as a reliable safety protection for the bulb.
Recommend to read
MODERN SCHEME
Odnokomnatnaya model well-earned position in the class F2A. At competitions it is hard to escape the thought that flies the same speed — they are so similar. The approved scheme is fully...
MICROMEMORY
Sketch small motomobile truck, about which speech will go, I found in an old folder during the big tidy-bulkhead in garage archive. They are inspired by memories of the days when the...