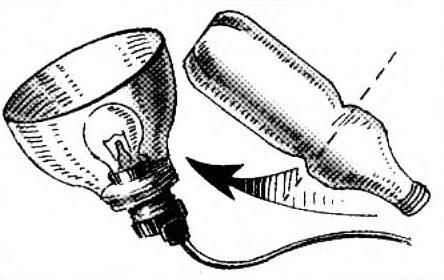 Motorists in the garage, repairers, plumbing — many useful easy electric lamp-carrying, which can be assembled in a couple of minutes, if at hand Chuck screw with two nuts on it under the ceiling and a large plastic bottle of 1.5 — 2 l From the last cut off the top part, which will serve as a reliable safety protection for the bulb.
Recommend to read
SOFT, YOUTH
How to furnish an apartment? This question is particularly relevant for young people. Because of the shortage of furniture and low incomes make the most of just entering into an...
THE GERMAN-CONTROLLED TORPEDOES
The development of guided torpedoes to sabotage units of the German fleet was conducted in parallel with the creation of the midget submarines. The first model of this weapon was...