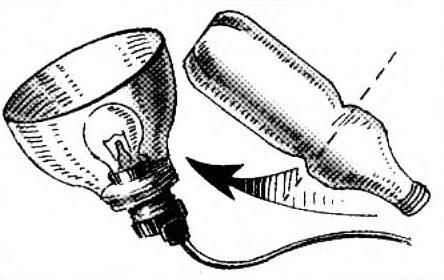 Motorists in the garage, repairers, plumbing — many useful easy electric lamp-carrying, which can be assembled in a couple of minutes, if at hand Chuck screw with two nuts on it under the ceiling and a large plastic bottle of 1.5 — 2 l From the last cut off the top part, which will serve as a reliable safety protection for the bulb.
Recommend to read
"BROAD-SHOULDERED" GOATS
If you have extensive repairs to the walls or ceiling, a ladder is not enough: we need a reliable platform. So, and goats, which will form master. To simplify this preliminary work, use...
CONTACT — THE CONTACT!
Motorists know that if a car a long time not to use the battery terminals to prevent oxidation must be removed, and the open contact of the battery terminals to isolate. The easiest way...