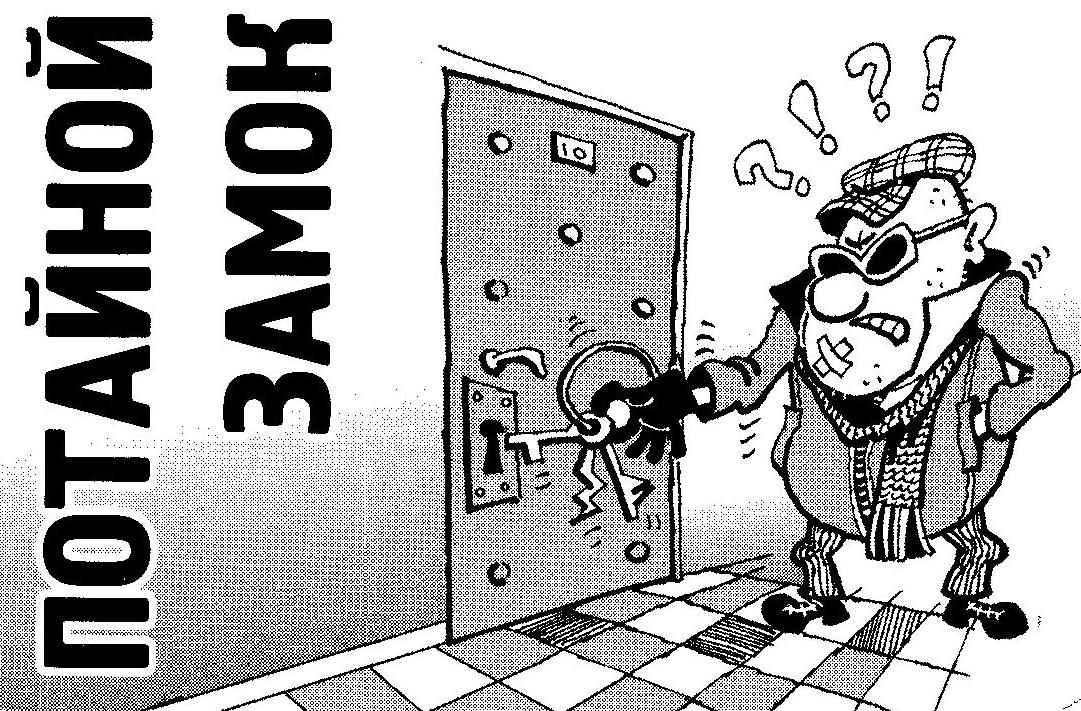 On the door there are no visible locks or holes for keys, but it won't open, as if locked from the inside. Knowing its secret, we can say that, because on the other side of the door really is the catch. But it is locked… from the outside, although at first glance it is not clear how.
The secret to "hiding" lost among the heads of the screws on the door surface hex head furniture screw. Insert a hex key-crank and make it a half-turn, the door will open.
The fact that at the other end of the bolt on the other side of the door is mounted a simple rod-latch. When you turn the bolt head the heck repeats his movement, locking or releasing the door.