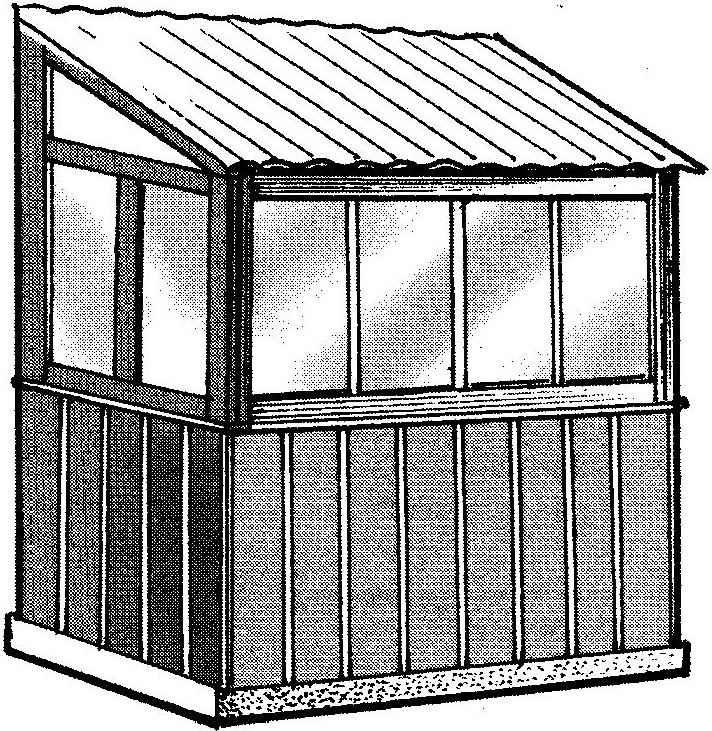 For most Russians the prospect of improving housing conditions is very slim. Therefore, in the existing apartments have to equip the corridors and corners (if any) of all kinds of mezzanines. But if all reserves are exhausted? There is still… a balcony.
It can be turned into a porch. It is not so difficult when the apartment is located on the top floor. Then each balcony located at the top — this is roof for those below. Here, frame set and glaze it — no problem. And if the floor is the last? Not everyone dares to erect the roof on this floor. The most difficult element of the veranda in this case node pendants of the roof.
To make a verandah in several stages. The initial of them, of course, the roof. The easiest way to hang it on the hinges, as shown in figure 1. To start — with the vertical supports (1), fastened to the wall of the house. First you should determine the height (h) and angle (alpha) of the roof slope (Fig. 1,3).
Having made the vertical supports, you should drill holes in them (two is enough) for the screws securing the support to the wall so that the top hole was at the height of the arm. Then through them we should mark the place and drill the holes in the wall for the dowels and attach the supports. In the upper part of both support connecting bar (5) which will perform the role of longitudinal poles for the roof. A little lower on the poles to fasten the hinges (7) (it is advisable to purchase kletochnye, with extended and narrow parts (cards) that will be connected to the roof frame.
This solution gives the opportunity to collect the roof separately, and then to raise it on its hinges and resting on the front frame, which is also collected separately and installed on the balcony railing when climbing the roof.