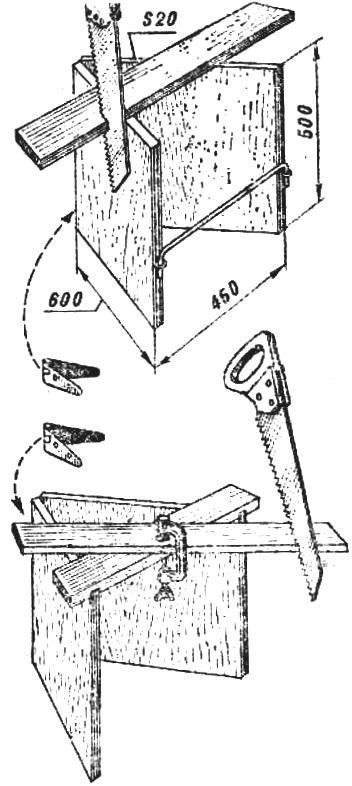 That usually takes home the wizard when you need to saw off the bar or the Board? Most often, kitchen stool, judging by the scars left on it by the saw. Meanwhile, it is easy to make from two small plywood or particle boards simple trestles. Two vertical fins are connected with hinges, and the other two moved apart and fixed the wire or bracket, or the top — Board cuts. The device becomes quite stable, and after work it can be folded into a flat package and clean a cupboard or on the mezzanine.
Recommend to read
FORMWORK — STRUBTSINKU
When the need arises to make a concrete column or some other vertical structural element, for fastening the boards of a timbering used a variety of means at hand: wire, nails, all kinds...
SCREW TIGHTLY
In cases when you want to prevent turning of the screw, screwed into a Board or plywood, I use a very simple way. Of stiff wire or a nail, whose diameter corresponds to the width of the...