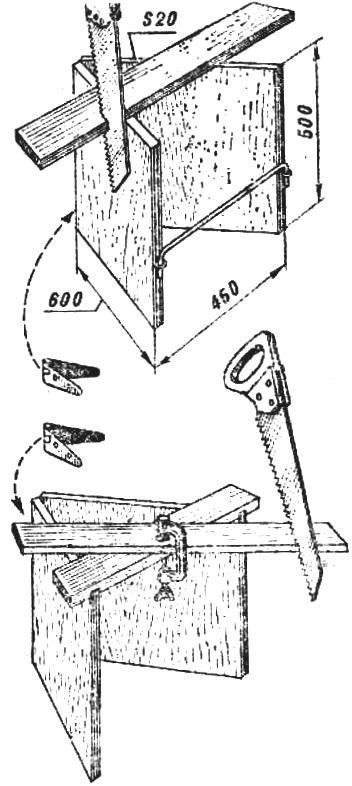 That usually takes home the wizard when you need to saw off the bar or the Board? Most often, kitchen stool, judging by the scars left on it by the saw. Meanwhile, it is easy to make from two small plywood or particle boards simple trestles. Two vertical fins are connected with hinges, and the other two moved apart and fixed the wire or bracket, or the top — Board cuts. The device becomes quite stable, and after work it can be folded into a flat package and clean a cupboard or on the mezzanine.
Recommend to read
STILL OCCUPY THE WALLS
If you have a lot of books, magazines, to house them, of course, need a wardrobe, but still not one. And each will take away particular area. However, there is a more economical option:...
WALL – PANTRY
In a modern apartment in downtown, it would seem, are designed to create maximum comfort for living, only storage equipment for perishable products is the refrigerator. Do not say...