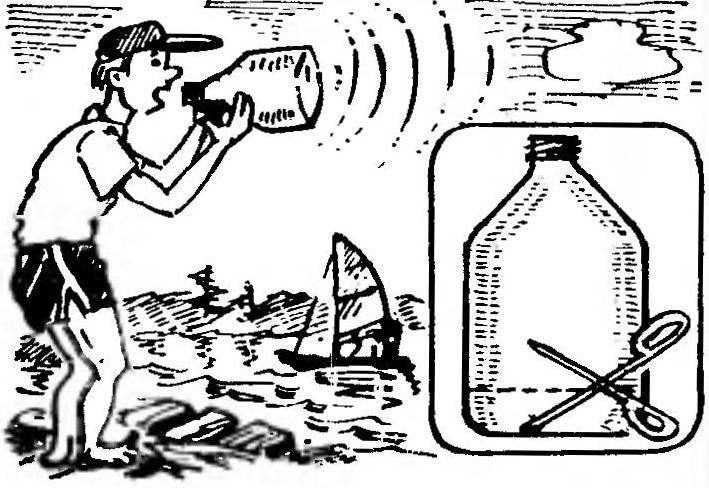 Another art project from a five-liter bottles — the mouthpiece, which are used by the tourists. You only need to cut off the bottle bottom and the mouthpiece is ready. If "communication" it is alternately applied to the lips (the transmission), then to the ear (receiving), and the range of communication on the water with a pair of such horns, it turns out considerable — under favorable conditions up to a kilometer.
Recommend to read
TRUCK GAZ-53A
One of the most popular Soviet postwar trucks became the GAZ-51 or, as it was called drivers, is "lawn". Released in 1946, this 2.5-ton vehicle became the basis for many specialized...
PULLER-MINI
In your journal repeatedly describes the various designs of devices for removing pressed on the shaft bearings, bushings, pulleys. I propose another option — simple in construction and...