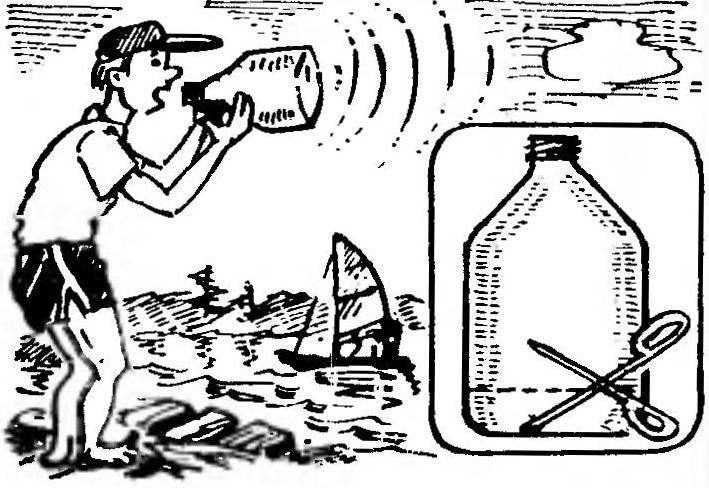 Another art project from a five-liter bottles — the mouthpiece, which are used by the tourists. You only need to cut off the bottle bottom and the mouthpiece is ready. If "communication" it is alternately applied to the lips (the transmission), then to the ear (receiving), and the range of communication on the water with a pair of such horns, it turns out considerable — under favorable conditions up to a kilometer.
Recommend to read
Horned adjustable
This upgraded wrench I use for many years and I think it is very convenient. Drill a hole and his lips pressed to two steel pins, I was a versatile tool to unscrew and also hidden castle...
THE WING — NO PROBLEM
Compared to any other nut, wing is much easier to use: tighten and loosen easily by hand even the old, "stuck". But you can make the wing bolt! Here is a way of turning any bolts in the...