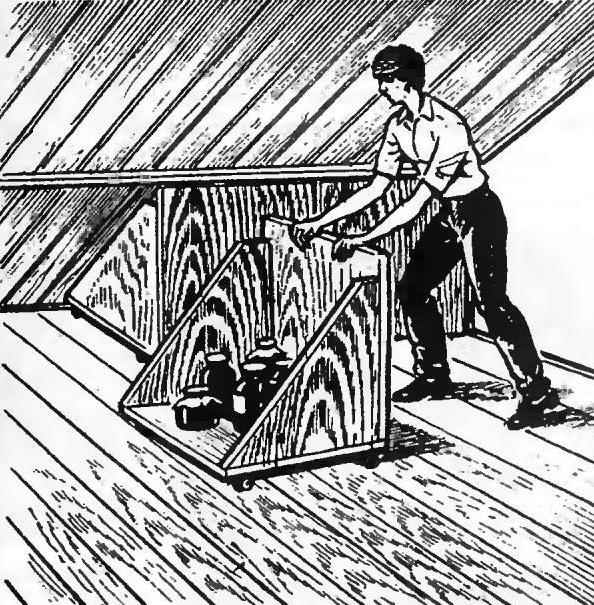 Rare country house has no attic. However, not every rationally uses the space between the wall and the roof. Will help you with this original furniture – roll-out drawers triangular (in lateral view) shape of the front surface which forms a wall of the attic.
Recommend to read
THE ENGINE AS A COMPRESSOR
Every driver or owner of the motorcycle with two-cylinder engine can turn the vehicle in... the compressor. It is only necessary to produce the simplest device, shown in the figure. It...
BEDSIDE TABLE-"SET"
Agree, this is tempting: from ordinary tables to create a dressing table with chair; easel for young artist; a stand where you can show movies and slides, and to store the projector box...