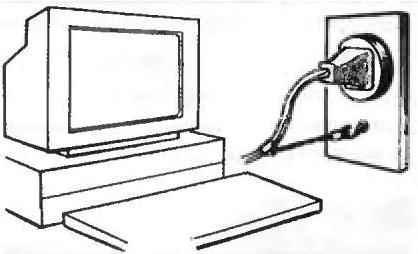 As you know, power outages often lead to loss of information entered in the RAM of the personal computer. And nine times out of ten this trouble occurs in case of accidental pulling of the plug from the socket. So this mishap doesn't happen to your computer, we will install a cord chain with a clamp on one end and a ring at the other. Now near the outlet fasten the hook – and your computer can be "chained".
Recommend to read
THE SWITCH IS ALWAYS AT HAND
In some cases it was convenient to have the lock switch is not somewhere in the middle of the cord leading to the wall outlet, and plugs. It's easy to do, respectively, moving it and...
IF FORGOT ABOUT THE KETTLE
Insurance against burning out the heating element wikipesija the kettle samovar coffee pot or offer to make an extension cord with auxiliary power outlet and timer from the washing...