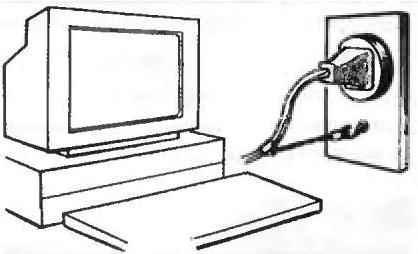 As you know, power outages often lead to loss of information entered in the RAM of the personal computer. And nine times out of ten this trouble occurs in case of accidental pulling of the plug from the socket. So this mishap doesn't happen to your computer, we will install a cord chain with a clamp on one end and a ring at the other. Now near the outlet fasten the hook – and your computer can be "chained".
Recommend to read
THE SHIP IS ON THE TABLE
To make a model of the ship, which would be a decoration in the house I wanted for a long time. But all that couldn't decide what military ship to take over the original ones seemed too...
BLOCKADE TRAM
From the devastation of the civil war Petrograd began to rise by the middle of 1920-ies. Respectively, began to grow and the population of the city, considerably departing from 1918 to...