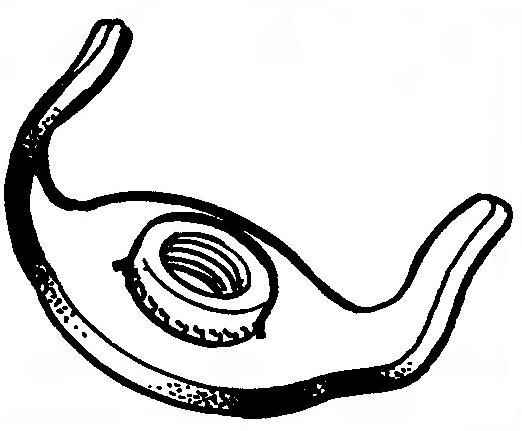 Sometimes the connection details homemade design does not need the usual hex nuts and the so-called wing (with ears). The advantage of the latter is that to tighten and Unscrew them by hand. But such is not always available, and in selling, they should still find. Meanwhile, to make the nut that will serve the wing, even the plumbing tool, which is available from any home in the wizard is a snap. From steel plates with a thickness of 1,5—2 mm need to cut the appropriate profile, punching in the centre "pulu", cut the appropriate thread and bend the lugs.
I. GLUKHOV Saransk
Recommend to read
OUTDOOR — TABLE
The use of floor brush in certain cases uncomfortable. I propose to make a one-handed floor brush from a table, the so-called intelligence — it is used to smetana shavings from the...
CLAMP IN SIZE
If you need a clamp of a certain size, it can be made from what is at hand: steel rod, strip, angle or profile. Making them need the bracket, drill holes in it and threaded (or welded...