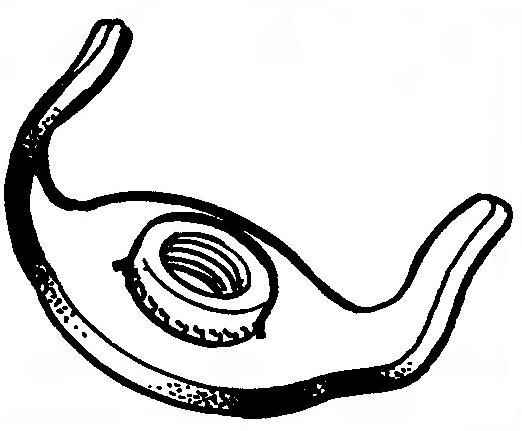 Sometimes the connection details homemade design does not need the usual hex nuts and the so-called wing (with ears). The advantage of the latter is that to tighten and Unscrew them by hand. But such is not always available, and in selling, they should still find. Meanwhile, to make the nut that will serve the wing, even the plumbing tool, which is available from any home in the wizard is a snap. From steel plates with a thickness of 1,5—2 mm need to cut the appropriate profile, punching in the centre "pulu", cut the appropriate thread and bend the lugs.
I. GLUKHOV Saransk
Recommend to read
THE TRIUMPH OF MEDIOCRITY, OR THIN CALCULATION?
"Grey" years of production in Britain of large patrol boats and fight against their faults in the beginning of 30-ies of the last century began to rastsvechivaya more vivid, but...
ATLAS PROFILES
PROFILE "NACA-6409". Developed in the early 30-ies in the aerodynamic laboratory of the NAC (USA) for lifting aircraft-biplanes. This profile can be recommended as models of gliders...