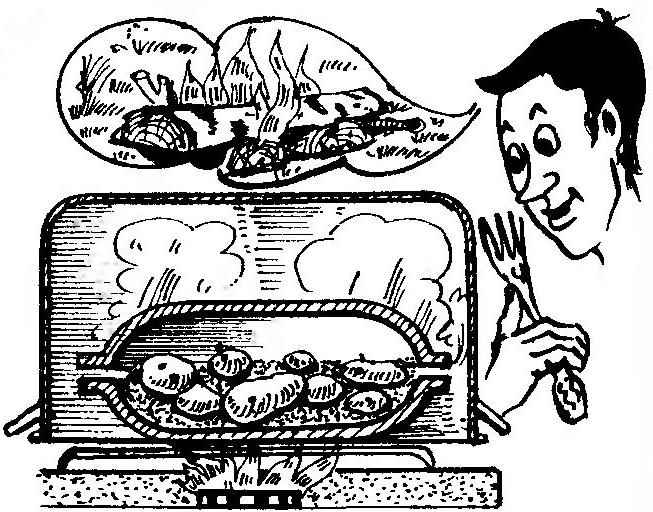 Real baked, as at the stake, the potatoes you can get at home. Need to fill in a deep pan of sand or salt, from above to lay the tubers and cover with a lid and inverted the old pot, set it all up on a gas stove. The result will exceed all expectations, the potatoes will char and bakes well.
Recommend to read
"MISTRESS" IN THE TAIL
The strongest naval power in the world, Britain, is not too actively involved in the "submarine race". This is quite understandable: "mistress of the seas" and so possessed in the oceans...
WELDING MACHINE
To spend water and sewer, to do cages for Pets and birds, beautiful flower stands and many other useful things in the economy will help arc welder made from readily available parts and...