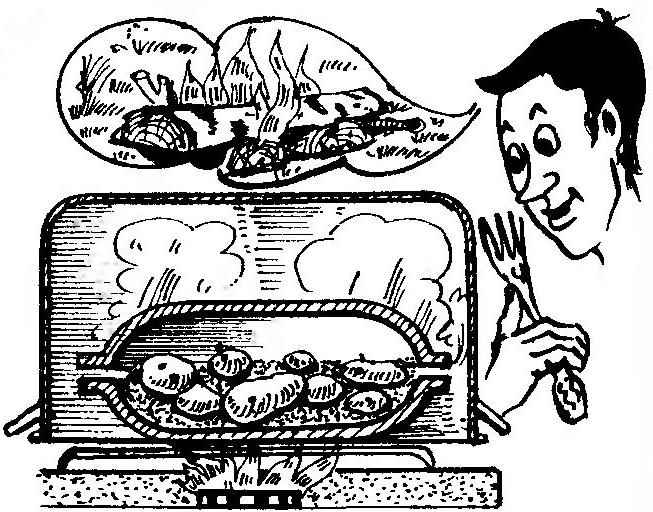 Real baked, as at the stake, the potatoes you can get at home. Need to fill in a deep pan of sand or salt, from above to lay the tubers and cover with a lid and inverted the old pot, set it all up on a gas stove. The result will exceed all expectations, the potatoes will char and bakes well.
Recommend to read
VITAMIN JACK
The kit tank consists of two round metal mesh laid on top of apples: the first with a mesh size of 1 mm, the second is 0.5 mm (So that the grid didn't crash on the perimeter they opany);...
STRONG SCREWDRIVER
The old "stuck" or rusty screws and hard screws unscrewed in the usual screwdriver. But enough to drill in the handle hole and insert the metal shaft so the knob will be able to remove...