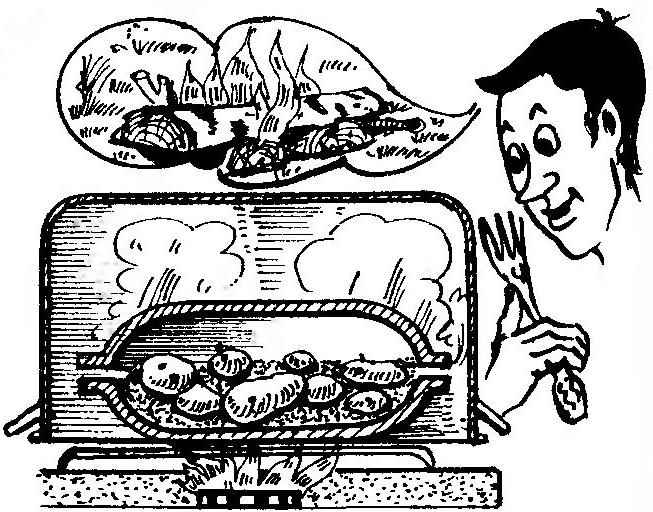 Real baked, as at the stake, the potatoes you can get at home. Need to fill in a deep pan of sand or salt, from above to lay the tubers and cover with a lid and inverted the old pot, set it all up on a gas stove. The result will exceed all expectations, the potatoes will char and bakes well.
Recommend to read
Mil, Mi-24
The first flight of the new military troop transport helicopter, which later received the name Mi-24, was held on 15 September 1969, and in 1970, began its mass production. In the...
WITH THE NAME SPANISH EXPLORERS
In the dark night of 18 to 19 September 1895 cruiser "Sanchez-Barkataki" out to sea. Yesterday, during a secret meeting, his commander captain 2nd rank ibáñez, Francisco Varela was...