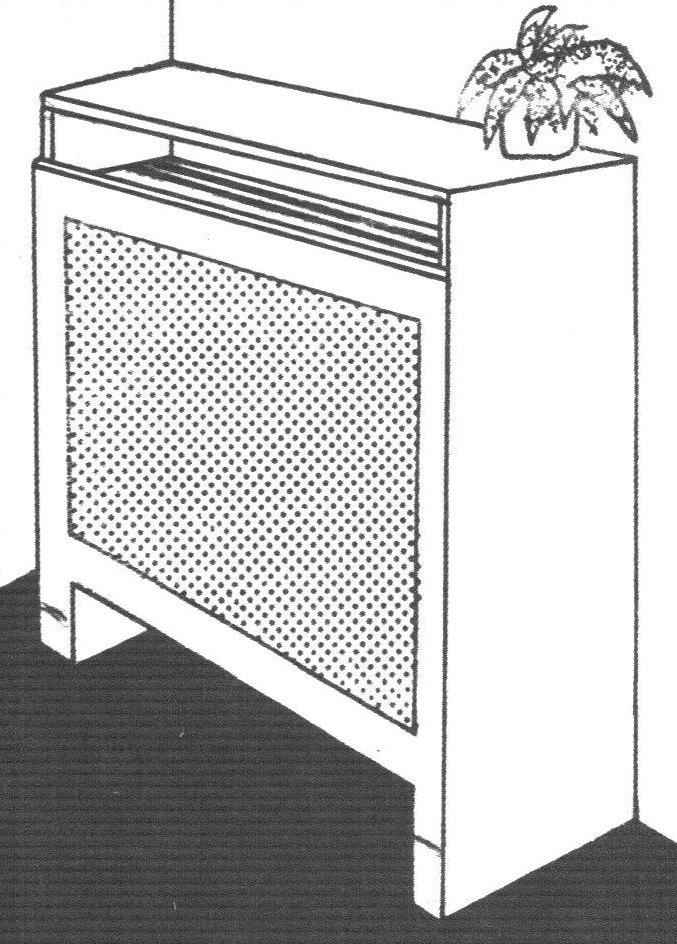 The heating battery is a necessary part of every apartment. Cast iron "bunching" of the old production and even modern variations are far from aesthetic perfection. To eliminate this drawback of the interior proposed a simple and practical design – Cabinet-screen. The front panel it has a sliding part to which the rear attached to the frame of pine slats for drying clothes. On top of the cabinets can be decorative vases and pots of heat-loving plants.
The basis of decorative-screen – P-way-Naya Tumba size: 1000x900x300 mm.
Material for it can serve as a chipboard with a thickness of 20 mm. the Top panel has a size of 1000×300 mm, side – 880×300 mm. In the connections pane, planted on a plug-in tongue (this job requires attention and care).
To install the box on the battery use two l-shaped metal bracket, one end of the bracket is attached to the inner side of the top panel, the other to the wall.