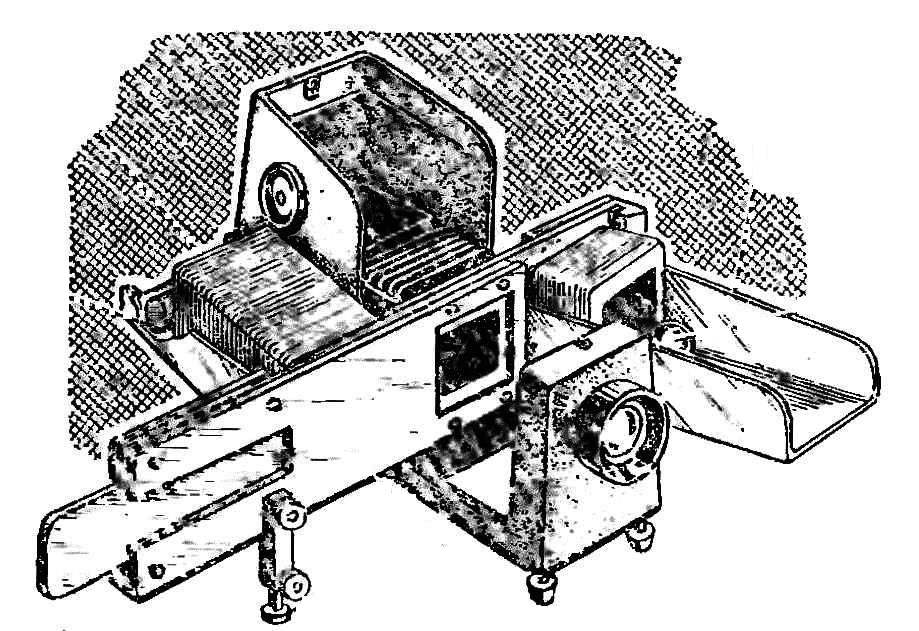 Not so long ago we carried away with color slides and purchased for viewing slide projector "Etude-2C". Nothing to say, reliable device it there is only one "but": when the slide show must be alternately esteelyat and remove each frame with the frame. We decided to upgrade the overhead projector. Leafed through a file of "M-K" for several years, I found a description of store boxes for "Etude".
A careful study it was found that they, unfortunately, have drawbacks. For example, the first devices already scanned slides dumped on the table, and in a mess. The second has to be recharged rather frequently, as it is intended only to slide 15. Of course, it would be possible to increase the capacity of the feed store in the console about 40 slides. But then it would have to make up the receiving hopper that degrades frames feed mode with the staff.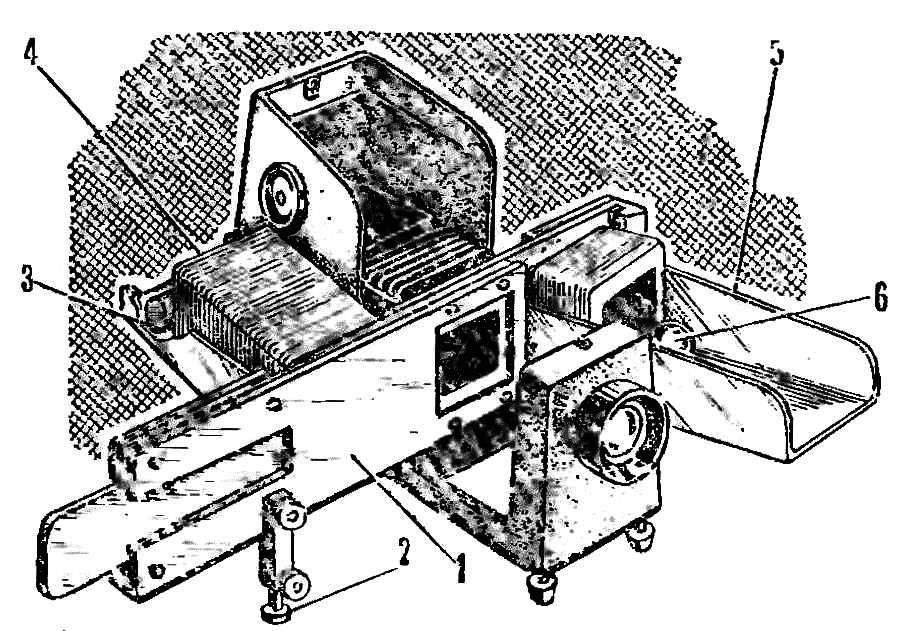 Fig. 1. General view of the modernized-tion "Etude-2C":
1 – console, 2 pull-out leg, 3 – pressure roller, 4 – supply store with slides, 5 – receiver viewed slides. 6 – ball.
We have developed a set-top box for 40 slides, lacking, in our opinion, these shortcomings. A method of supplying film frames in the channel remains the same, but the pressure roller 0 28 mm and a length of 50 mm are not manufactured from paper and stainless steel rod. That he is not upset with their weight overhead projector, a front panel attached consoles sliding leg.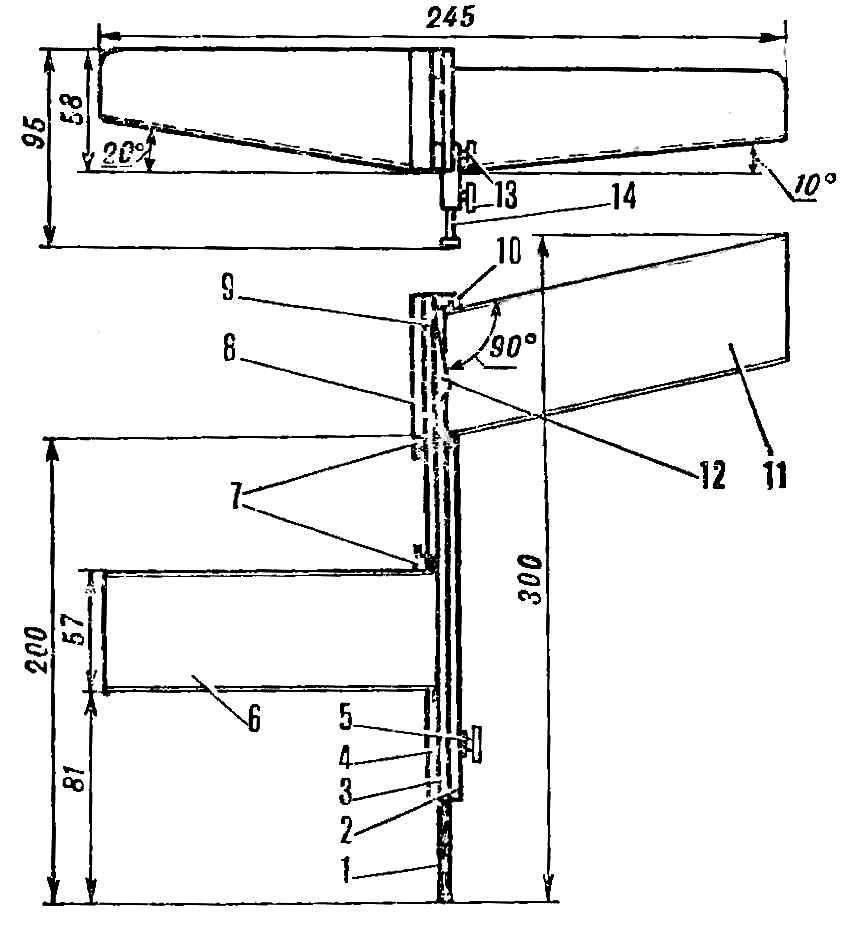 Fig. 2. The set-top box design:
1 – tappet 2 – faceplate 3 – median panel 4, 9 – rear panel 5 – legs 6 yoke – in tsayuschy store 7 – guides for connection with the overhead projector, 6 – Cover, 10 – rack, 11 – a receiver, a 12-foot, 13 – retaining bolts 14 – retractable leg.
Any receiving the slides from the film channel principle, we have developed independently. In the receiving store made a spring-loaded pushing the heel of it pressed FEP steel balls d 24 mm – they do not allow scanned slides to drop out of the cassette.
Remaking the film channel required minimum: to the slides were firmly in it, we rented flat springs with regular staffing framework and carried them to the console.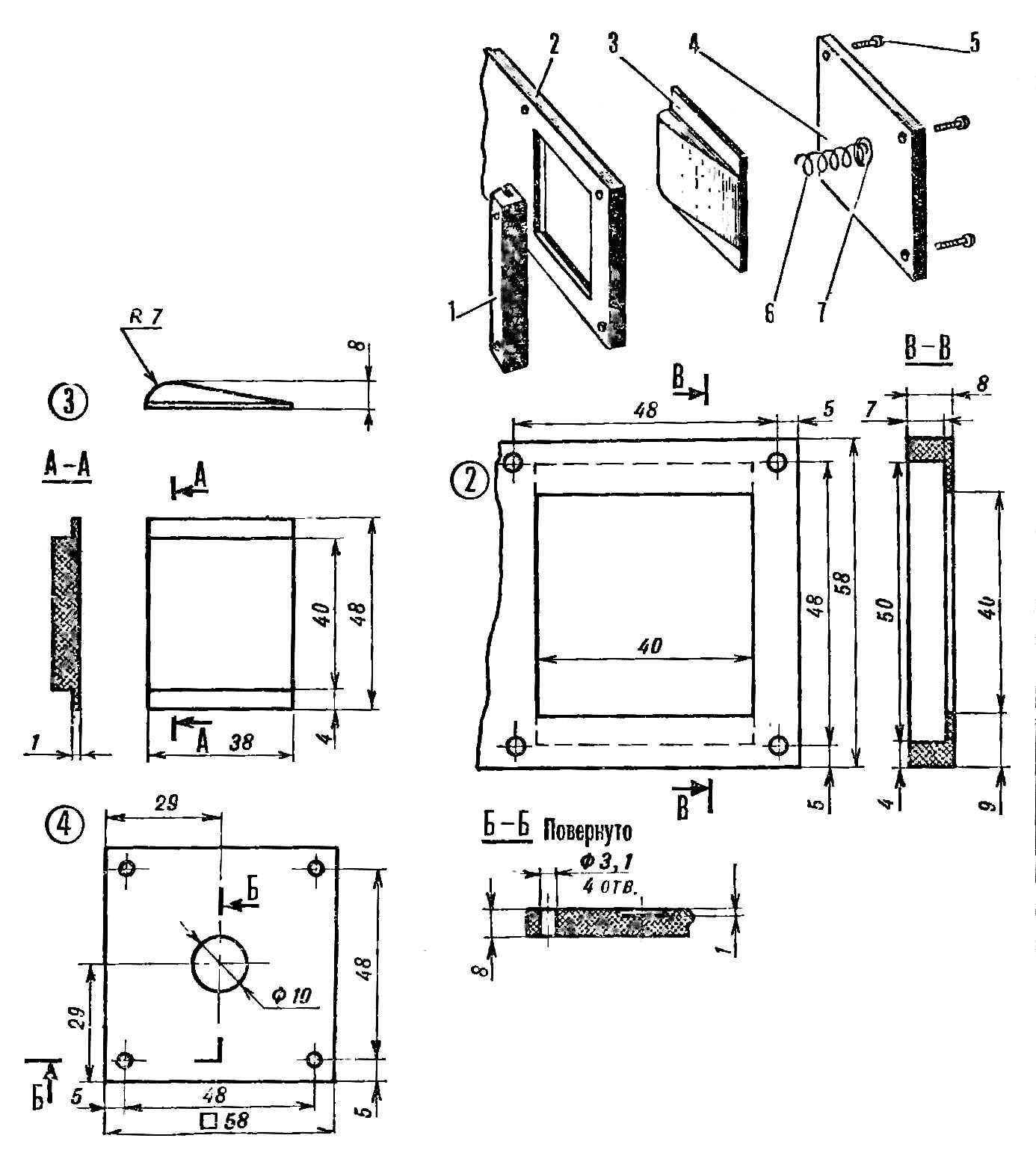 Fig. 3. The device pushing the heel:
1 – Front 2 – rear panel 3, 4 – a cover 5 – M3 screw (4 pcs.), 6 – spring. 7 – recess for spring.
The device operates as follows. First slide pusher is transferred from the feed store in the film channel after viewing it pushed another slide in the frame and receiver, leaving the film channel, press the spring-loaded and utaplivaet heel. As soon As the first slide pass her heel, returning to its original position, push away the frame and it would be about a 90 ° angle to the receiver board. This creates a gap that allows to take the next slide.
This system is fully preserves the original frame sequence.
It remains to add that the console is made of plastic (all panel pusher, lid and heel), aluminum (rail and rack) and tin (feed store and a receiver).
Y. Morozov
Recommend to read
CONVERTER PUSH-PULL
Summer — time for vacation and travel. During this period, there is a special need for a universal power supply for various mobile (and not only) household appliances.   Such a...
WAY UP
In recent years, individual housing is a kind of "silent revolution". Increasingly, private homes, whether villas, farmhouses or country cottages — built two-and even three-storey. The...