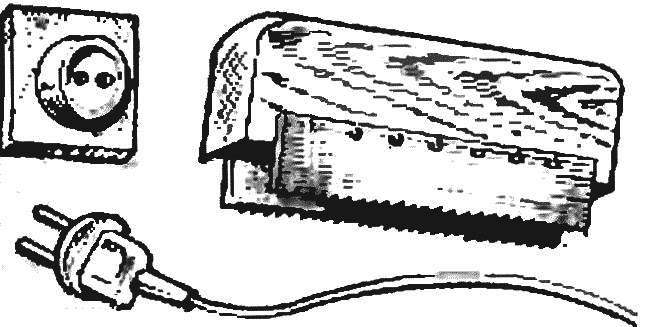 To saw through the groove to "hide" the wiring in the plaster of the wall can be the simplest tool made from a wooden block and two fragments of the saw blade. The thickness of the bar determines the width of the groove.
Recommend to read
LIKE CLOCKWORK
Known tip to RUB the screw with soap, to facilitate its mounting in the wooden piece. If it is plastic, for example, sealing the dowel into the hole — then the screw for the same...
BUILT – IN JOURNEY
My technical career began with as long as I can remember. Of course, it all went with models and a variety of useful things. Was born my simple DIY in the end the General court, in...