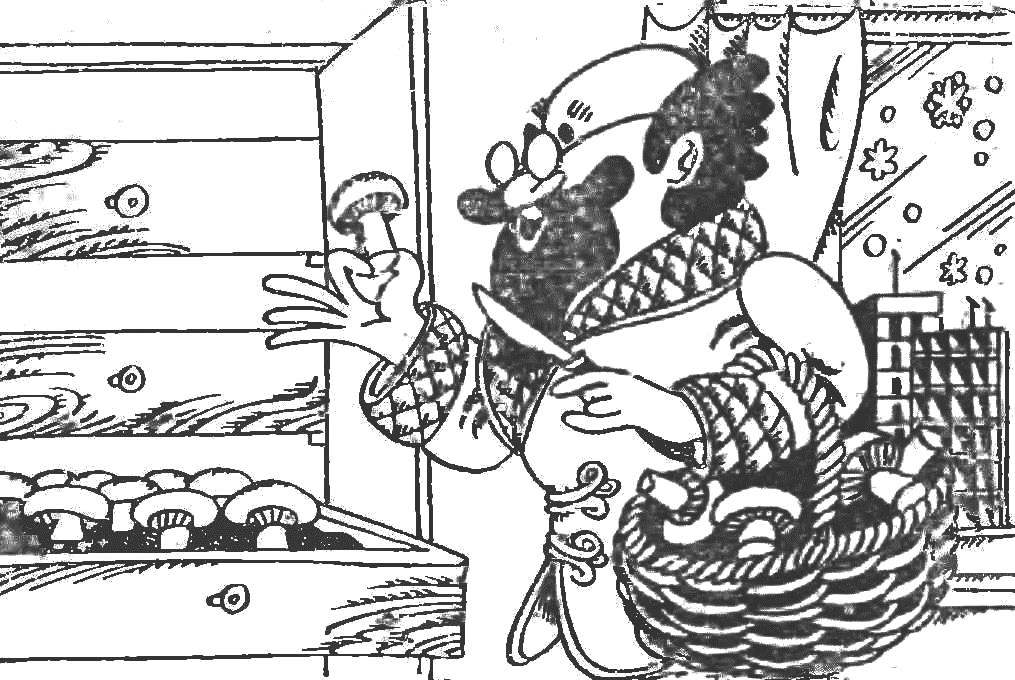 It's nice to try fresh mushrooms in the depths of January. You can collect them at any time of the year, if you build champignones. Externally there is a double wardrobe with size 2130 X 2290 X 1035 mm, which can be set, for example, in a large hallway.
Wardrobe is designed for the type of thermostat with walls and doors of insulated panels. The bearing surface 12 mm plywood, the middle layer of foam thickness of 100 mm, the inside adhesive tape or buckram. For rigidity thermostat edged steel corner 25 X 25 X 3 mm. From the same area collected and piping valves.
The interior of the Cabinet is a shelf (aka framing), collected from 10 vertical and 24 horizontal wooden bars section 100X50 X 50 X 30 mm to the side vertical bars are attached with piano hinges for the flaps.