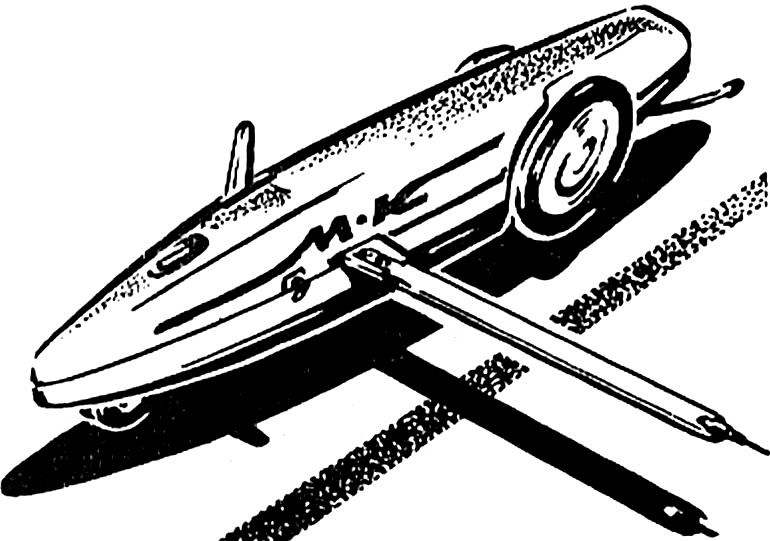 In the "M-K" № 5 for 1988 was placed the story about the interesting experience of meeting the demand of young athletes to modelistica products. The Taganrog plant Priboy began issuing the namesake of the sets of semi-finished products for the construction of the cord racing car. And the development of micromachines have been carried out by gorsyut.
Two years have passed. Judging by the letters from our readers new products became scarce. Sets propagate through the system to ensure DOSAAF, and because of popurationale local committees a mug is simply unfamiliar with the models of "Surf".
In order to get a little help solving the problem, we publish a description of the developed in Taganrog in the box. Athletes and students will be able to reproduce a similar technique on their own.
Model "Surf" can be built in two versions: for performances in the class E1 (cubic capacity of engine up to 1.5 cm3) and class E2 (up to 2.5 cm3). Tested in "combat" conditions in the competition of athletes-students in the 1987-1989 model home has shown very good results. So, in class E1 with engine MK-17, the machine runs at a speed of 115 km/h and with CSTOM-1,5 — 150 km/h. In the heavier class and above: 160 km/h with the engine KMD-2,5 and up to 190 km/h with CSTOM-2,5 KRAS.