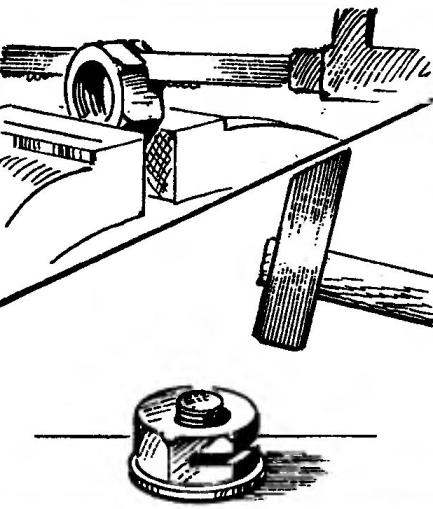 If the bolt is of metal parts does not imply further (if necessary), disassembly, Assembly reliability can be provided without a locknut, on the proposed simple technology.
For this protracted nut propisyvaetsya side almost to the center of the hole, and then screwing this place hit with a hammer: minasi, the nut itself will zakonchit.
Recommend to read
"YELLOW LEAVES OVER A CITY ARE CIRCLING…"
Among heartfelt-sincere songs many, apparently, about the memorable autumn, when the "yellow leaves over a city are turned, the quiet rustle under our feet lie...". Really romantic,...
THE FUNICULAR TO THE SKIER
For tourists and skiers in big mountains with difficult terrain and significant elevation usually put a chairlift. At its traction-bearing rope they have special hangers with one or two...