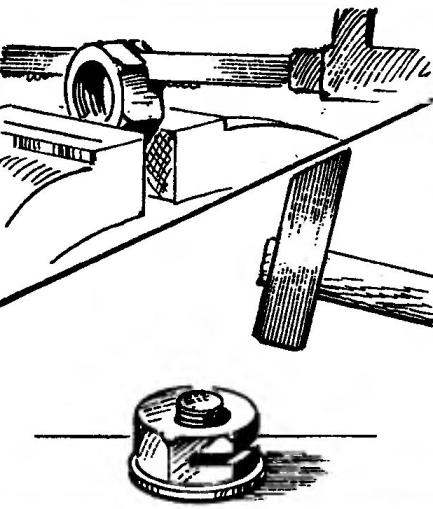 If the bolt is of metal parts does not imply further (if necessary), disassembly, Assembly reliability can be provided without a locknut, on the proposed simple technology.
For this protracted nut propisyvaetsya side almost to the center of the hole, and then screwing this place hit with a hammer: minasi, the nut itself will zakonchit.
Recommend to read
THE WING — NO PROBLEM
Compared to any other nut, wing is much easier to use: tighten and loosen easily by hand even the old, "stuck". But you can make the wing bolt! Here is a way of turning any bolts in the...
HOW TO SHORTEN THE BOLT
To shorten a long bolt or stud, such a task is not so rare encounter tinkerers. In order not to damage the grip of the thread, I suggest to use a simple tool, which is a metal strip 5-10...