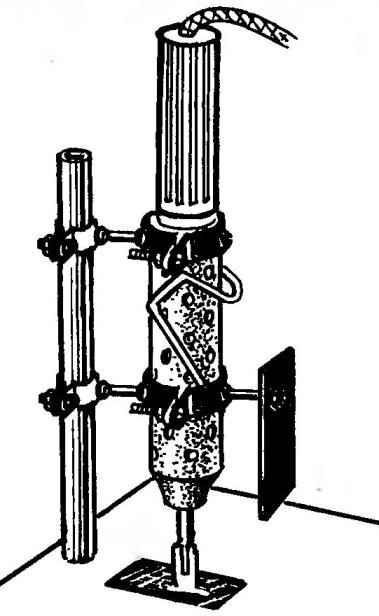 Many of the materials the born chemicals using elevated temperatures, for example, various plastics and synthetics, more manageable when shaping or processing temperature than the tools traditionally used to working with metal or wood. That's why for cutting, for example, foam plastic, foam rubber or polyethylene are constructed of various homemade devices and devices in which the main working instrument is a hot plate or wire.
The basis of the proposed termoresta (on materials of the French magazine "System D") — the usual soldering iron designed for home network with the voltage 220 V, capacity of about 60 watts. Instead of standard soldering tip, made of straight or folded copper rod, plate Thermaltake used knife, which, in fact, is the main working body: thanks to him easily, like butter to cut any of the hot-melt synthetics, whether sheet or fabric.
For the convenience of, to free his hands to manipulate the material, thermoresin is attached to the bracket on the court special reason.