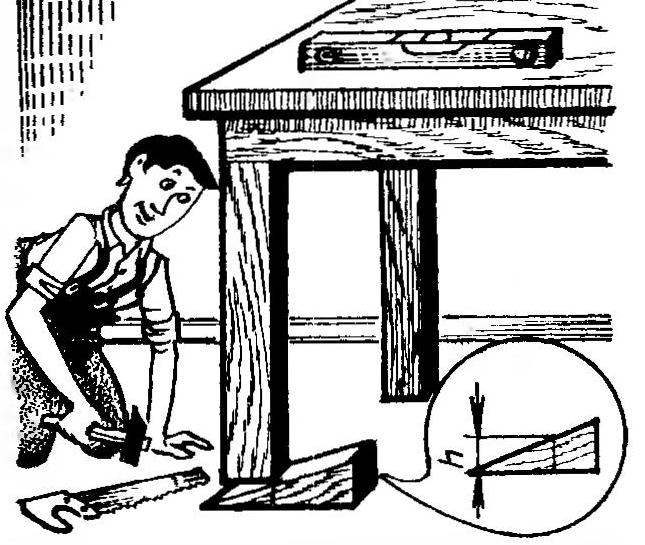 Of course, uneven leg shaking table and rasp or just something to put under her. However, it is better to correct the defect once and for all, having glued to any seat in the desired thickness. And to determine it accurately can help small wedge: removing swing thanks to him, we will note it with a pencil place the stop legs — this will be the desired thickness of the thrust bearing.
Recommend to read
A CHOPPER — WAS THE CLAMP
Do not rush to dispose of a worn grinder. From its attachment to the table will make a reliable clamp. Separate the attachment from the body with a hacksaw and remove with a file the...
NOV OLD RAZOR
The "grandfather" safety razors, which have long ceased to use it, there's one valuable part, of which it is possible to use for other purposes — it clip. Unscrew the components, remove...