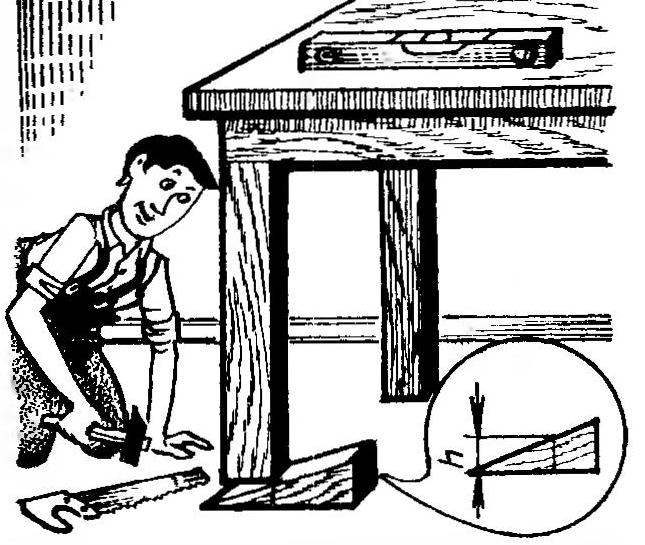 Of course, uneven leg shaking table and rasp or just something to put under her. However, it is better to correct the defect once and for all, having glued to any seat in the desired thickness. And to determine it accurately can help small wedge: removing swing thanks to him, we will note it with a pencil place the stop legs — this will be the desired thickness of the thrust bearing.
Recommend to read
WITHOUT PEGS
Often at home you want to hang for drying items that cannot be secured with pin (for example, snails tiered photoback). Succeed with a string tied to nails or sticks out in any hole...
MUFFLER – ASSEMBLY DIFFICULT
Interest in homemade silencers due primarily to the poor quality of serial products. It is quite natural Amateur designer to improve their technique. Of course, significantly improve...