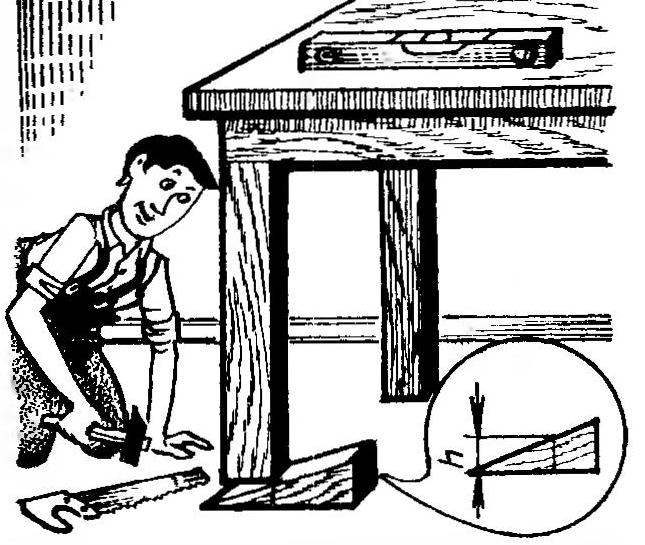 Of course, uneven leg shaking table and rasp or just something to put under her. However, it is better to correct the defect once and for all, having glued to any seat in the desired thickness. And to determine it accurately can help small wedge: removing swing thanks to him, we will note it with a pencil place the stop legs — this will be the desired thickness of the thrust bearing.
Recommend to read
"HYDRA" – AEROHOD
A few years ago we managed to build a very successful vehicle — herohitonakomode. Testing of this device proved to be very successful and we wish our experience could use a lot of...
"KALUZHANIN": MICROTRACKER-UNIVERSAL
Regular readers of our magazine are already familiar with the Kaluga Amateur designer V. N. Arkhipov, author of easy and productive tillers (see "M-K" № 6, 1982). However, Valentin...