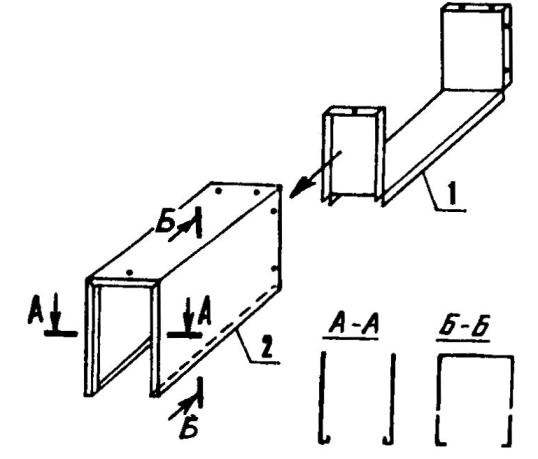 For many years I use in my Amateur designs of a homemade hull, made by our own technology. I would be glad if it will embrace readers and respected magazine.
The housing type "L2" is, in principle, frameless design consisting of base and lid. Both parts are U-shaped. Are produced by bending of sheet steel of the desired thickness so that when the building is closed volume.
But first, on a sheet of paper plotted the corresponding scan, which is then transferred to the sheet metal of the desired thickness (in most cases from 0.3 to 1 mm). Spaced workpiece is cut along the contour. Then performed the necessary holes, bending and flanging. In the past often prismatrivayutsya "pukli" — borodkom elongated holes for mounting screws.