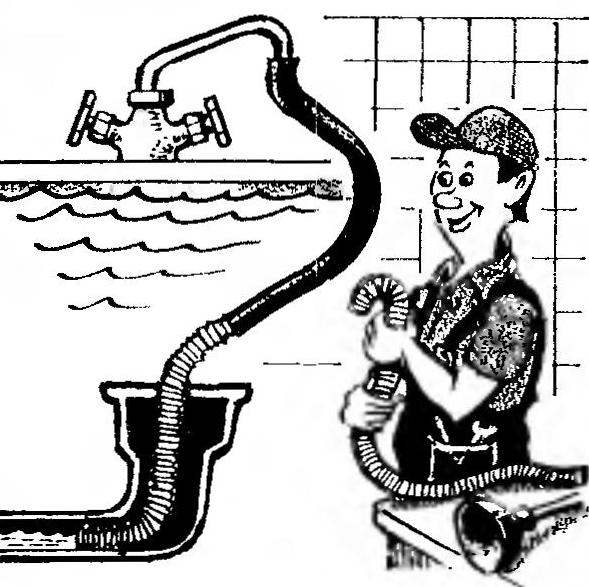 To the well-known options for self-cleaning clogged sewer pipes want to add your own, repeatedly proven in practice. I use for these purposes gofrirovannyi plastic hose, usually used for watering plants. The segment it is inserted into the tube, and the other end connected to the faucet directly or via an adapter with a rubber hose right to the valve diameter. Remains open water and the jam cleared.
Recommend to read
ECONOMICAL SPINNER
  In the manufacture of wardrobes with four doors is more convenient to produce not four constipation and one for the portal which will keep closed all doors. In fact, this kind of...
NOT LEVER AND SWITCH
The development of the garden or suburban area, many owners have to start with providing it with water. Since this problem started and I. The water in the area lies relatively close to...