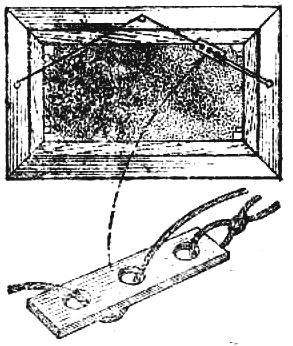 Hanging on a nail the picture or mirror will make a mistake with the calculation of the length of the rope loop: it would be necessary to tighten or release, and everything is tied. In this case, help out a small plate with three holes. It can be made of metal, plywood, plastics — depending on the gravity of the suspended frame. Skipping rope end through two adjacent holes m the second stud on the frame, tie its end to the plate; such a "knot" will allow you to adjust the length, and the tense position holds, like the sea.
Recommend to read
CAN AND A NAIL
Clothespin is adapted for hanging on a rope or wire. If adapt it for suspension, say on a nail — there would be a more versatile clip. It turns out to do just that. Enter into the hole...
WITHOUT A DRILL
The hole in the metal plate can be obtained without drill: it is enough to bend it and work a round file or a needle file. This technique is especially useful when you want an oval hole....