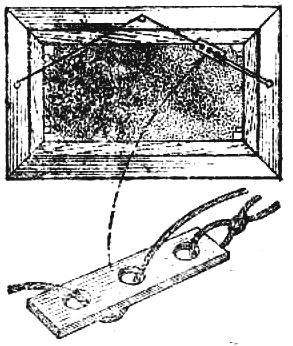 Hanging on a nail the picture or mirror will make a mistake with the calculation of the length of the rope loop: it would be necessary to tighten or release, and everything is tied. In this case, help out a small plate with three holes. It can be made of metal, plywood, plastics — depending on the gravity of the suspended frame. Skipping rope end through two adjacent holes m the second stud on the frame, tie its end to the plate; such a "knot" will allow you to adjust the length, and the tense position holds, like the sea.
Recommend to read
BED FOR GRANDCHILDREN
The time comes, children leave the parental home and, as often happens, the "old" people begin to associate their hopes with their grandchildren, often wanting to hear their voices. Was...
HANGING KOLESNICA
Furniture cupboard for shoes, of course, brings a certain order into the hallway. However, if the room is small, then it is in the way. I wouldn't say the original soft "column", which...