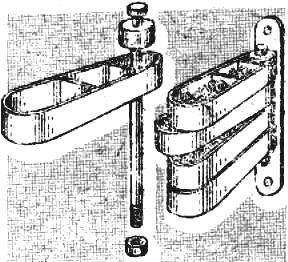 There are various designs of towel racks in the kitchen or Kanna and. One of them is a vertical series of levers, threaded plastic end caps on the rod of the bracket, screwed to the wall. From the hanger or on the CE principle can be made comfortable stacked microscopici for small parts — studs, screws, screws, electronic components. Material for boxes, thin veneer sheet.
Recommend to read
WITH A KNIFE AS A LEVER
The longest of the kitchen knives the mistress used primarily for cutting large vegetables, meat fish, that is, for the most time-consuming operations for the preparation of food. To...
BETTER THAN HOOKS
If you rode into a new apartment and have not had time to nail in the bathroom hooks for towels, don't rush. That you will always have time to do. It is much easier and looks prettier...