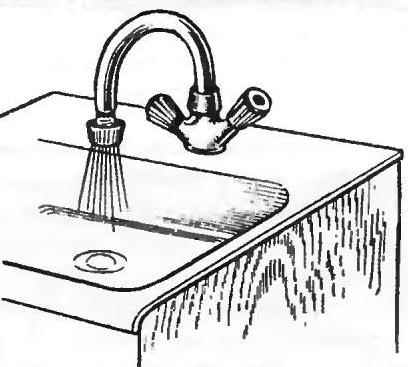 As you know, the tube is required to ensure that the contents of the bottle could not to spill out. Well, if the cork of champagne with a hot needle to make two dozen holes with a diameter of about 1 mm, it is an excellent shower head for kitchen faucet.
Recommend to read
"EDELWEISS" IN THE COUNTRY
Light truck, which I did for a holiday farm called "Edelweiss", is difficult to attribute definitely to any type of vehicles. He rigidly jointed (of two parts) frame. On the front of the...
WHEN THE BAR IS ROUND
To cut a pipe or wood block round section diameter accurately is difficult. In this case, will help the jig from a wooden block having a groove, the width and height of the corresponding...