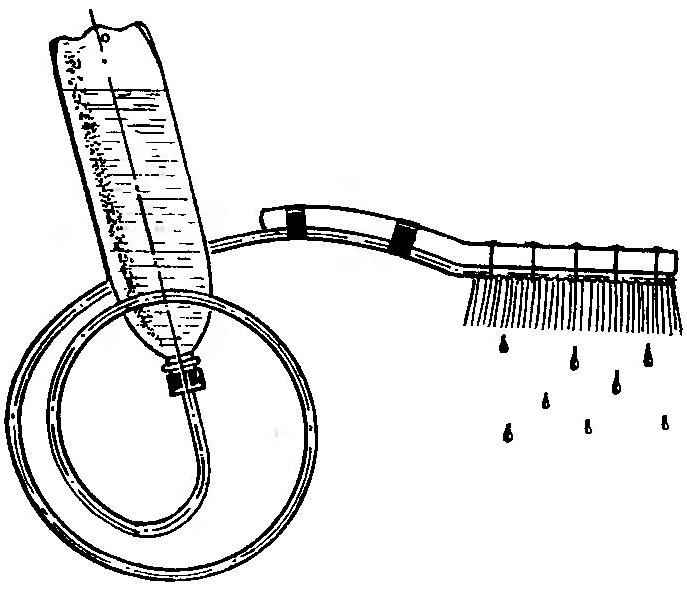 Can I wash my car three or four bottles of water? Yes, if you use basic detergent device consisting of conventional brushes, cut hose and plastic bottle with capacity of 1,5—2 liters. The hose with one hand and plugged the end with wire twist attached to the brush; on its surface, which is hiding under the stubble, the hot wire is burned a series of holes with a diameter of about 1 mm.
The second end of the hose is stretched over the valve from an old inner tube. The fitting is inserted into the tube (it is necessary to drill a hole) and the tube screws onto the plastic bottle. In the bottom of the bottle cut a hole through it capacity it is convenient to fill water. The intensity of water leakage can be adjusted by raising or lowering the bottle.
I. SILVER
Recommend to read
THE VALVE IS OF THE SPOOL
Every modeller wants the motor on his model, and starts with one pull, and worked "like clockwork." But the fine-tuning motor is not only extremely high precision. It requires not only...
IN THE OCEAN — RUSSIA ARMORED
The end of the 80-ies of the XIX century was for the Russian shipbuilding a turning point. The Navy finally became "steel"; changed the materials, machinery, artillery, ammunition,...