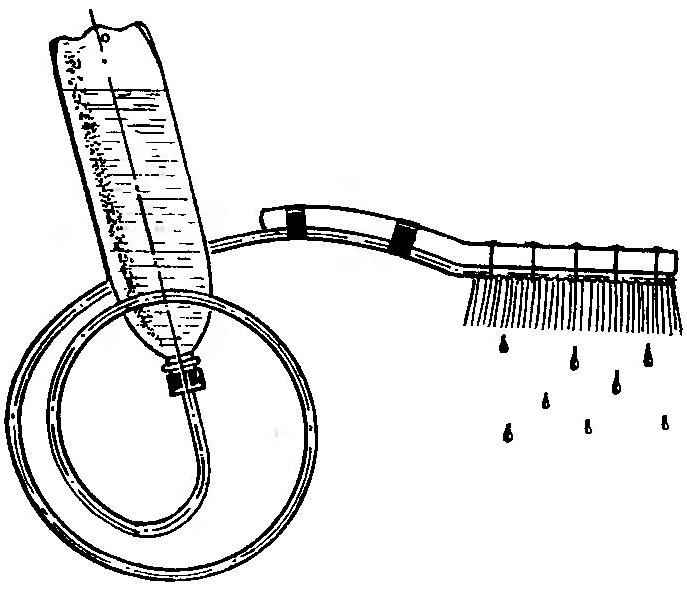 Can I wash my car three or four bottles of water? Yes, if you use basic detergent device consisting of conventional brushes, cut hose and plastic bottle with capacity of 1,5—2 liters. The hose with one hand and plugged the end with wire twist attached to the brush; on its surface, which is hiding under the stubble, the hot wire is burned a series of holes with a diameter of about 1 mm.
The second end of the hose is stretched over the valve from an old inner tube. The fitting is inserted into the tube (it is necessary to drill a hole) and the tube screws onto the plastic bottle. In the bottom of the bottle cut a hole through it capacity it is convenient to fill water. The intensity of water leakage can be adjusted by raising or lowering the bottle.
I. SILVER
Recommend to read
NOT WATER, AND CLEAN
To the well-known options for self-cleaning clogged sewer pipes want to add your own, repeatedly proven in practice. I use for these purposes gofrirovannyi plastic hose, usually used for...
PROTECTS TUBE
In radio and electrical appliances are often the wire is passed in a hole made in the sheet metal. Sharp edges can break the insulation and cause a short circuit. Therefore, usually in...