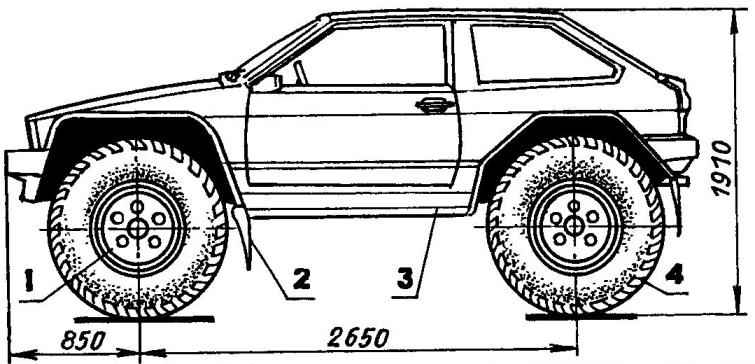 For residents of the Urals, Siberia, North, Far East (that is, the most part of the country) the need for such a car, as the Rover is simply a vital necessity. The reasons are many: good roads are few, the terrain is rugged in the winter almost six months of deep snow, and in the off-season and even during summer thaw. To get a car, not afraid of off-road, always wanted me. Of course, corporate SUV, for example, "field" on the tires (this machine is already twice as expensive as usual) — I can't afford. However, (probably from the perfectionism of my character) and a homemade all-terrain vehicle (one of those that often collect enthusiasts with their hands), and that the car is difficult to call, I, too, was not satisfied: I wanted to have something more.
The idea for the unusual design of the machine was born quite unexpectedly: I saw on the street standing by the car "Zhiguli" with him leaning against a wheel repaired near the GAZ-66.
Such wheels can ensure quality, which is easy to achieve high off-road capability: small specific ground pressure, reliable with them-grip tires, high ground clearance. But reasonable comfort would the vehicle body and its interior.