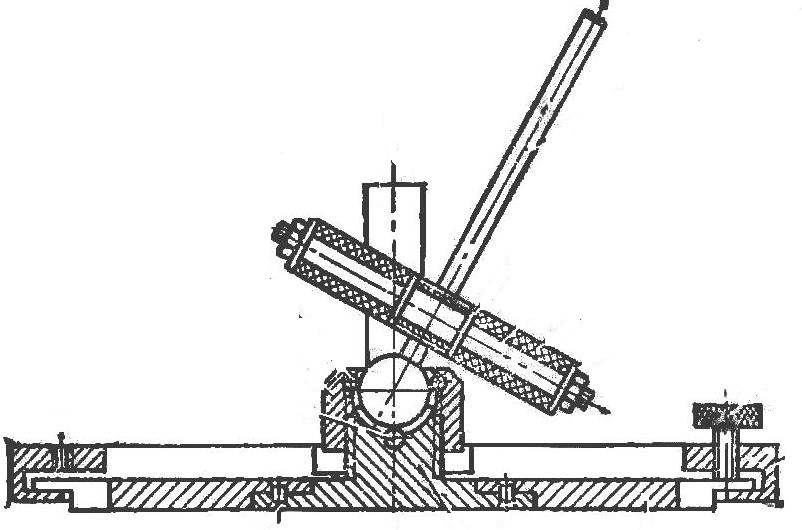 Someone with a electric drill, certainly useful attachment for grinding of parts with a large surface, for example, furniture panels, car bodies, hulls, etc.
The details of the consoles are manufactured on lathe and milling machines from materials listed in the figure caption.
The most crucial node fixture — ball joint. The main element is a shaft — hardened to 40-45 units of NKS. Of this part, terminating in a ball d of 12 mm, placed in the socket of the hinge and is closed by a brass cap. The last bearing is arranged, recruited from 12 balls, d 3 mm from the Bottom of the shaft is supported on ball d 4 mm. This design drastically reduces friction in the hub. The three-year operation showed that with periodic lubrication it is virtually no wear.
The order of Assembly of the hinge the following. The shaft cover is worn, then the shaft hole is pressed on the epoxy crosshair. At the ends of the latter are put on the internal washers, PTFE bushings, outer washers, and nuts, which are heavy-bodied paint.