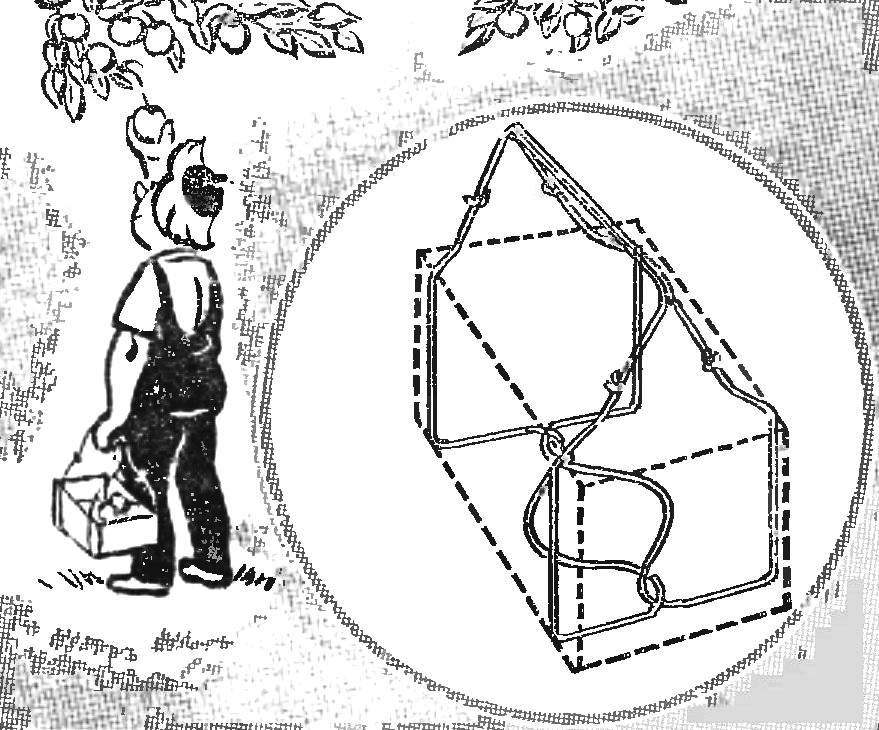 Collect fruits in a basket or basket, of course, convenient, But what if only a cardboard box or a box made of thin material plates? The output tells the picture. Steel wire lignite grip handle. It securely holds even a box of soft cardboard: it does not bend, and the fruits are not crushed.
Recommend to read
SNOWMOBILE-"CARTOP"
Imagine readers of the venerable magazine "modelist-Konstruktor" simple in construction and small in size snowmobile, it is available for self-construction. It was designed so that there...
SPARK WITHOUT THE "WHIMS"
Motorists made electronic blocks of ignition, as a rule, according to the classical scheme consisting of a high voltage source, a storage capacitor and a thyristor key. However, such...