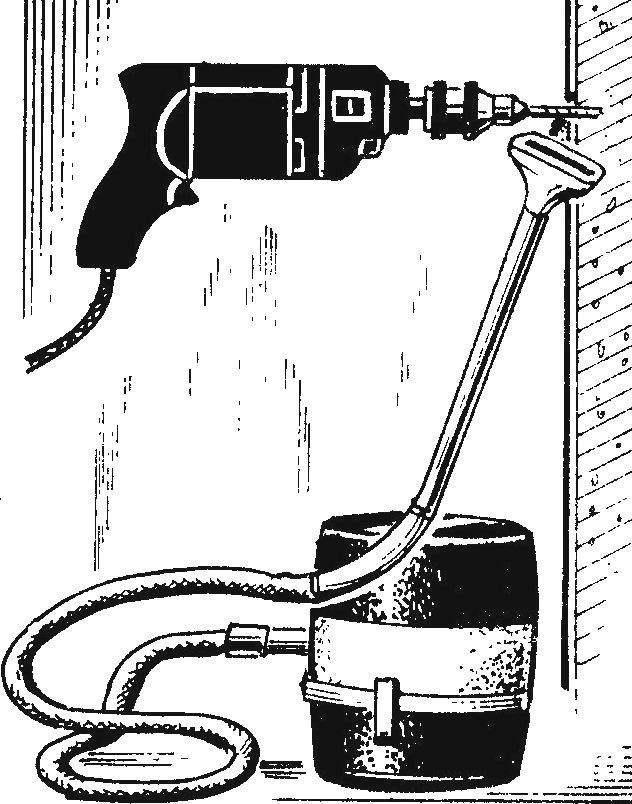 To save yourself from cleaning when drilling holes in the wall, you need to bring the drill pipe is included vacuum cleaner — not a speck of dust on the floor will not fall!
R. ARAKELOV, Chelyabinsk
Recommend to read
GARDEN HEADSETS
The design is very simple, the only condition is that the selection of quality materials and precision in layout and machining. Together the elements are joined the most common method...
IF THERE IS NO AUTOMATION
Most modern refrigerators include automatic defrosting system. In the old it is not. So every time you have to wait until melt all the ice of the freezer, and periodically pour the water...