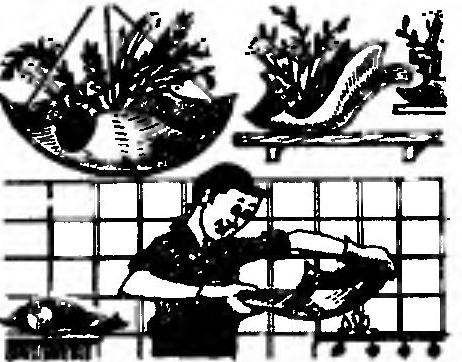 It is known that when heated, organic glass and some plastics are soft and can take any form. This effect can be used to make unusual vases or flower trays. For this purpose, the plastic sheet of appropriate size is heated by any method, for example, over the flame of a gas stove. If you then lower it seredino on an inverted mug or a saucepan, the corners will SAG and after cooling will retain the resulting pictorial form.
Recommend to read
CABINET UNDER BASIN…
Basin— a necessary accessory of the bathroom, and it is usually hung on the wall to not interfere. Under the basin it is advisable to place an open Cabinet for toiletries. Hung from the...
CATERPILLAR AROUND THE SKI: THE EXPERIMENT CONTINUES
With the magazine "modelist-Konstruktor" I've known since high school, often picked up from the magazine interesting ideas, implemented them. Over time, accumulated their own experience,...