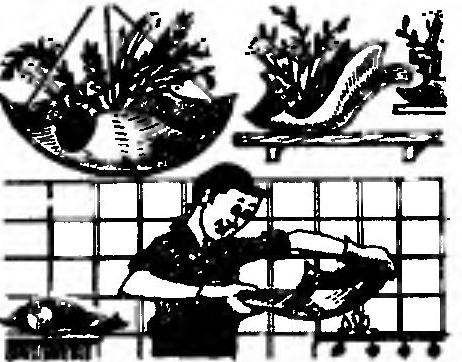 It is known that when heated, organic glass and some plastics are soft and can take any form. This effect can be used to make unusual vases or flower trays. For this purpose, the plastic sheet of appropriate size is heated by any method, for example, over the flame of a gas stove. If you then lower it seredino on an inverted mug or a saucepan, the corners will SAG and after cooling will retain the resulting pictorial form.
Recommend to read
OBEDIENT TRAILER
After reading in the "M-To" article V. Sedov, "the Trailer for "Jupiter" I thought that the exchange of experiences, ideas and technical solutions encourages and facilitates the work of...
SCREW – ON COPIER
Fixture is used for manufacturing propellers boat on lathes Тb-4 and TV-7. Using the tool it is possible to produce propellers of aluminum alloy (D16T), brass and plastics. Moreover,...