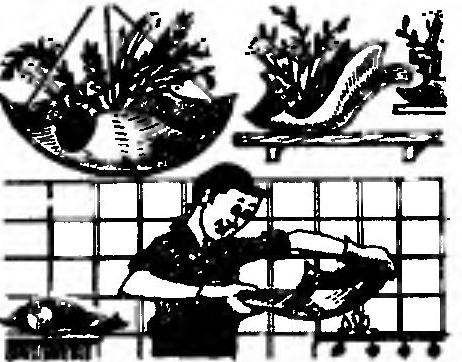 It is known that when heated, organic glass and some plastics are soft and can take any form. This effect can be used to make unusual vases or flower trays. For this purpose, the plastic sheet of appropriate size is heated by any method, for example, over the flame of a gas stove. If you then lower it seredino on an inverted mug or a saucepan, the corners will SAG and after cooling will retain the resulting pictorial form.
Recommend to read
THE BELL IS CLUTCH
Famous people often have to lengthen the pipe, welding them. Typically, the junction is covered with coupling (length of another pipe, the inner diameter of which is slightly larger than...
EKSPRESS-OPTIKA
"Bespectacled" they know that most victims are not glass and frame: breaks down on the bridge of his nose, bursts into tight spots. If no spare points, you can use a simple Express...