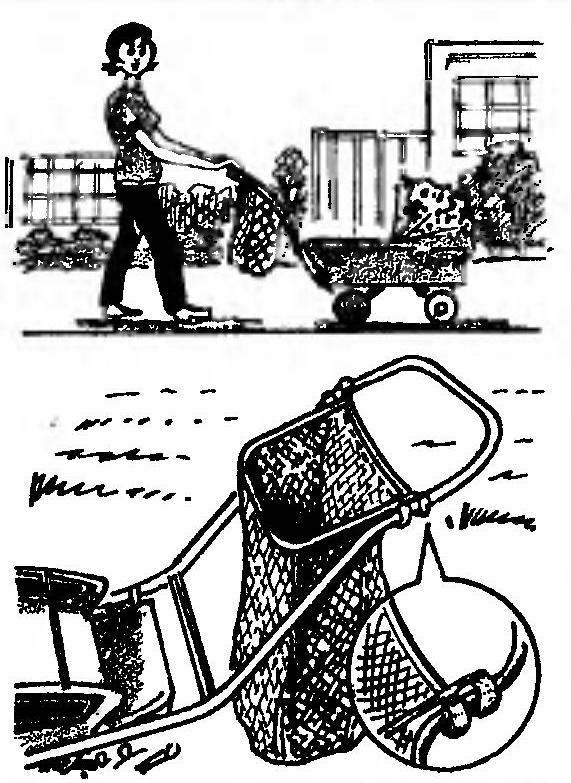 Going for a walk with the baby in the stroller, it would be good to grab him a change of diaper or a blanket, a bottle of drink and a pacifier. But where do you put them?
Baby supplies or groceries fit in the grid, which is easy to attach to the handles of the stroller. Frame for hanging and mounting method can be arbitrary – based on available funds.
Recommend to read
THE PLASTIC "DIAPER"
Like a baby in her wrap... instrument, and in this fold it is convenient to carry and easy to store. And minimized packaging does not even need tying: itself biases, since it is obtained...
WITHOUT A FUNNEL
Now in use many soft plastic bottles, cups, jars. To all the other advantages of such packaging is the fact that with its help. you can drink fluids in narrow vessels even without...