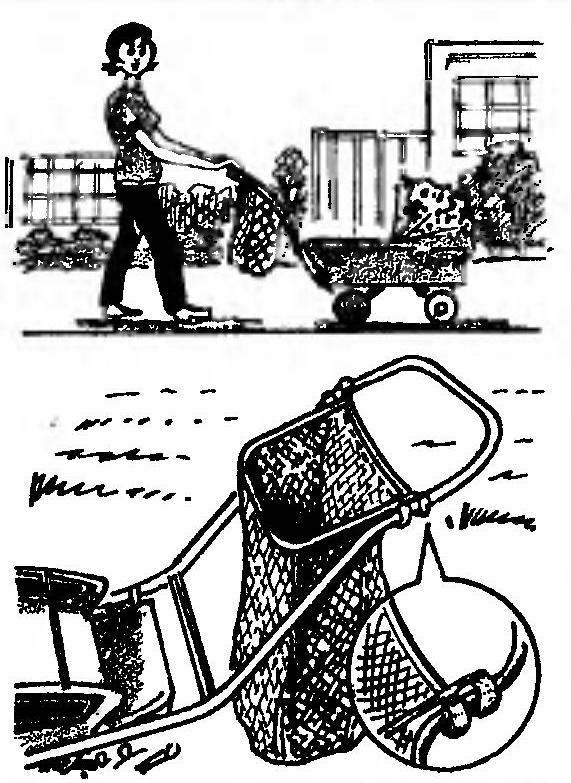 Going for a walk with the baby in the stroller, it would be good to grab him a change of diaper or a blanket, a bottle of drink and a pacifier. But where do you put them?
Baby supplies or groceries fit in the grid, which is easy to attach to the handles of the stroller. Frame for hanging and mounting method can be arbitrary – based on available funds.
Recommend to read
CHAIR CHAISE
On the Sunny balconies in a city apartment or on the green lawn of a suburban area nice to sit in a comfortable chair-a lounger. The design proposed by the Hungarian magazine...
ON THE STOCKS — "MATRYOSHKA"
The name we gave zernoproduktovy Motorboats, which is one of the young employees of our design Bureau, Igor Kosachev, has offered to invest inside of the boat "Progress" with the big...