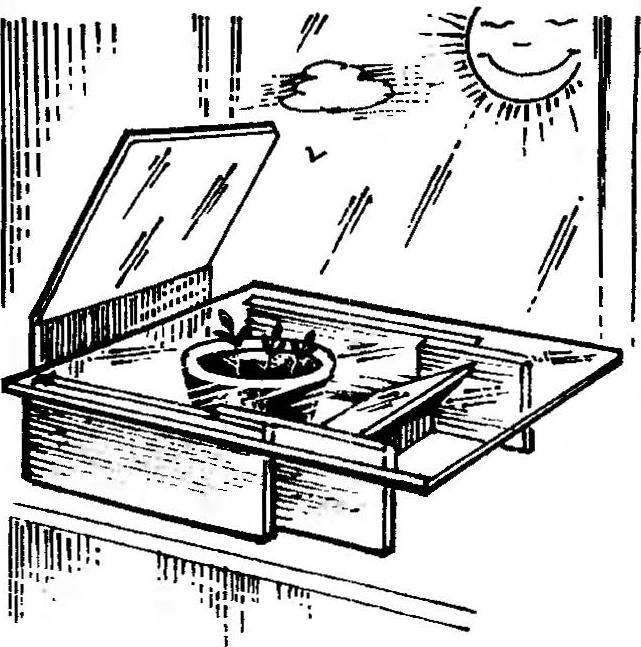 Do you grow seedlings or flowers, in any case, the shoots will need a lot of heat and light. Help them in this here is a miniature greenhouse on a wide window sill or table by the window. He is going from what is at hand. Walls can be made out of scraps of boards, even from bricks, paving between them an improvised reflector made of cardboard with foil and covered the top with glass.
Recommend to read
OUR ANSWER "STRATOJET"
Long-range bomber Tu-16. Large-scale development of high-speed jet bombers, long-range flight, which began in the USA after the Second world war, could not remain unnoticed in the Soviet...
WARM FOR FISH
TWO OPTIONS OF HEATERS FOR AQUARIUMS OFFER OUR READERS. Uniform temperature in the aquarium keeps the water-filled Cycling or any other appropriate size camera. It is placed as shown in...