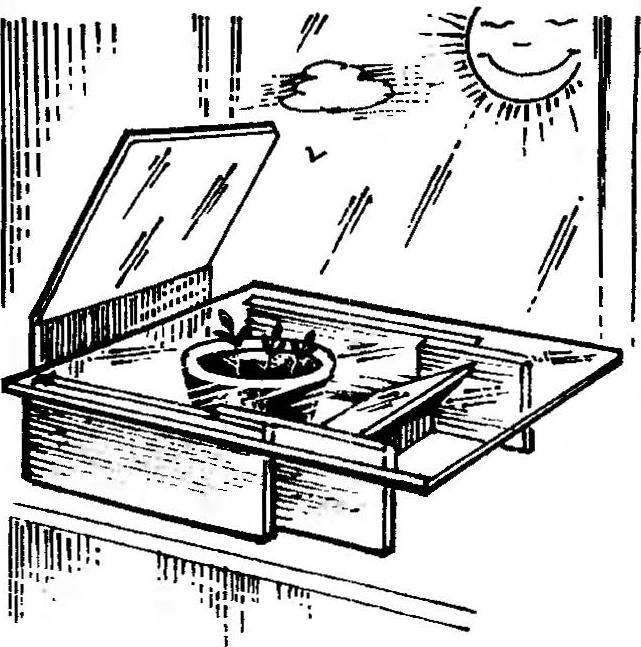 Do you grow seedlings or flowers, in any case, the shoots will need a lot of heat and light. Help them in this here is a miniature greenhouse on a wide window sill or table by the window. He is going from what is at hand. Walls can be made out of scraps of boards, even from bricks, paving between them an improvised reflector made of cardboard with foil and covered the top with glass.
Recommend to read
SPINNER-SCULPTOR
Old "turntable", so called hams top panel of the player may find unexpected new use of the young sculptors as a rotary table. Put on a disc workpiece rotates easily by any party that...
BOARD ROOM "WEEDING"
It is now customary to control weeds on the beds without chemicals. Weed or often just cover the beds by the opaque material beneath the weeds do not develop, and the seedlings planted...