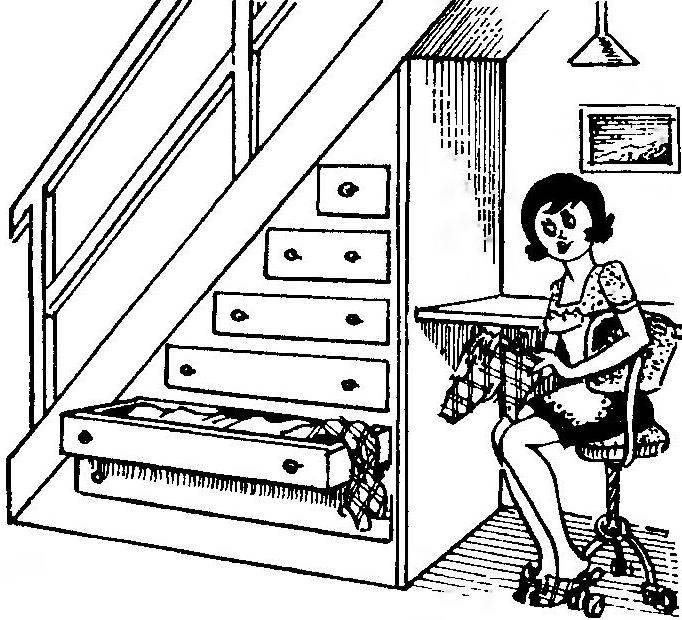 In the attic of the house the space under the internal staircase is often not used. And by the way, in this place it is possible to organize a closet, closet or as shown in the figure, a dresser with a set of different size boxes.
Recommend to read
NOT BLADE CUTTER
Previously, bundles of thin wires hams linked thread — it took a lot of time, and the appearance of the ligament left much to be desired. Now increasingly use a soft plastic tube: missed...
LUNGING — SPEED A-1
Speed kordovye models are very popular among modelers of the USSR. According to the classification of models of the ships they are United in group a-and are divided into four classes:...