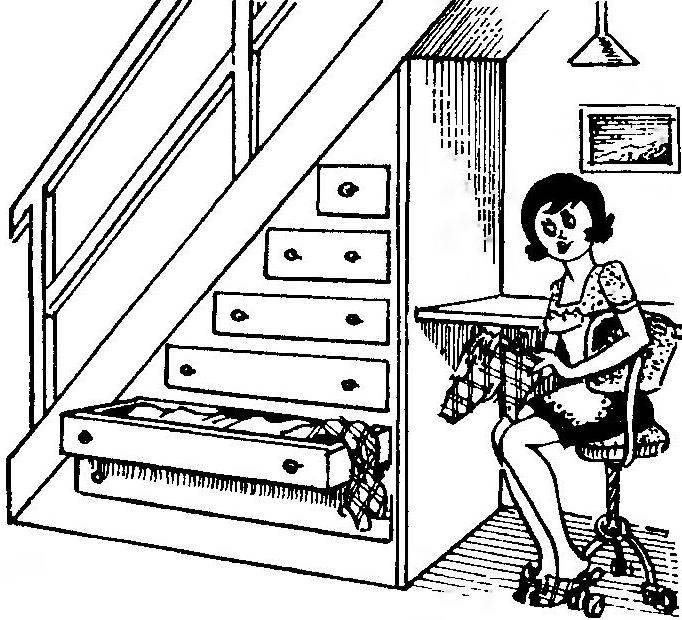 In the attic of the house the space under the internal staircase is often not used. And by the way, in this place it is possible to organize a closet, closet or as shown in the figure, a dresser with a set of different size boxes.
Recommend to read
VERY DILIGENT STUDENT
Next to the recognized Maritime Grand France on the Mediterranean sea as something almost suddenly, for some 20 years has increased an unexpected rival—the Italian Royal Navy. Having in...
PRESERVED BEARINGS
The good master is always a stock of various parts, components, metal fasteners. But often to keep them all accounted for in the raw unheated outbuildings: the barn, the loggia or the...