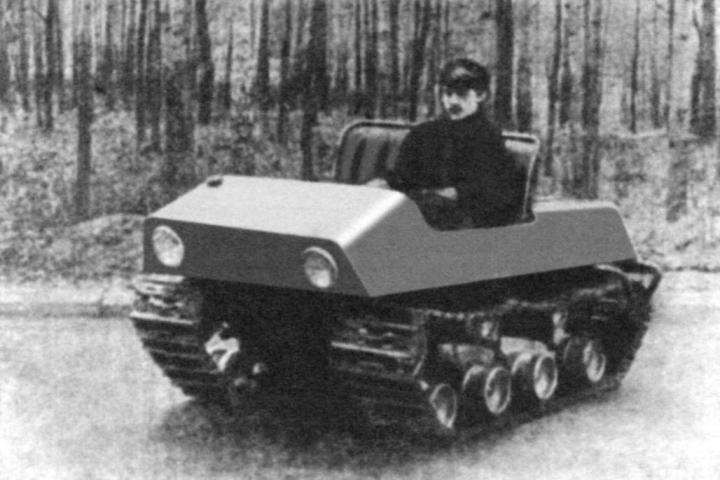 Agile, compact vehicle is vital, especially in the snowy and wooded areas. In some countries, for example, in the US, Canada, Japan, this problem is solved by the small-scale production of cars type motoart. Our industry has also begun to issue such equipment: there motonarty "Buran", Amurets and others. However, these machines are more for entertainment, they have not even insulated the cab.
In our laboratory the design of compact machines built a small, but "working" machine – microbeaded for the Forester (see photo). It combines the advantages of large tracked vehicles with high maneuverability and flexibility, the ability to have insulated the cab, the required power and movement speed with a small size and weight.
All this makes the vehicle suitable for use by forestry workers in difficult areas of our country.
Design description
Frame (Fig. 2) a closed rectangular shape consists of two longitudinal spars of the pipe diameter of 42 mm, which bottom are welded four body torsion bar suspension front axle motorized SZA and pipes with a diameter of 22 and a diameter of 27 mm, repeating the silhouette of the body.