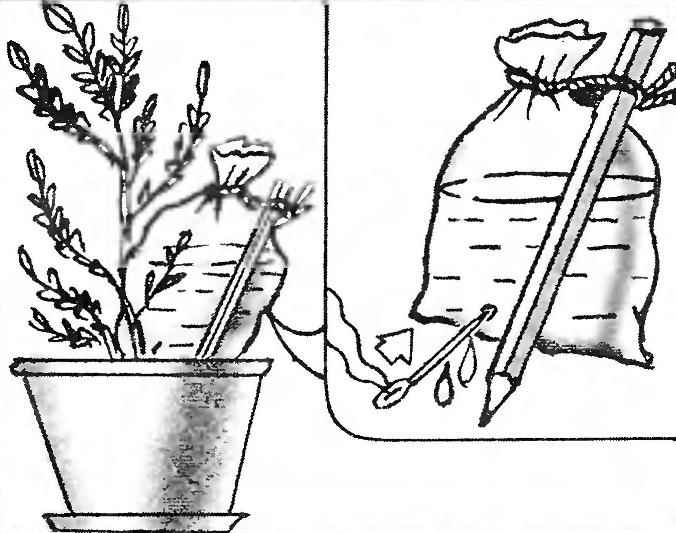 Amateurs homemade flower is always a problem: who will water the flowers when it's vacation or leaving the country?
Everyone comes up with their own versions of irrigation; one of them can be used and shown in the figure: in a pot set support leg and attached to her plastic bag, the bottom of which is pierced a pin hole.
Recommend to read
CAPACITOR — IRON
In many household electric appliances — iron, tiles, fireplaces — still Dating nichrome spiral in ceramic insulators. These insulators are fragile and a spare in the sale does not...
AND WILL LOOP HIDDEN
Offer homebrew. engaged in the manufacture or have manufactured furniture with doors mounted on piano hinges to replace them on domestic furniture, because the presence of piano hinges,...