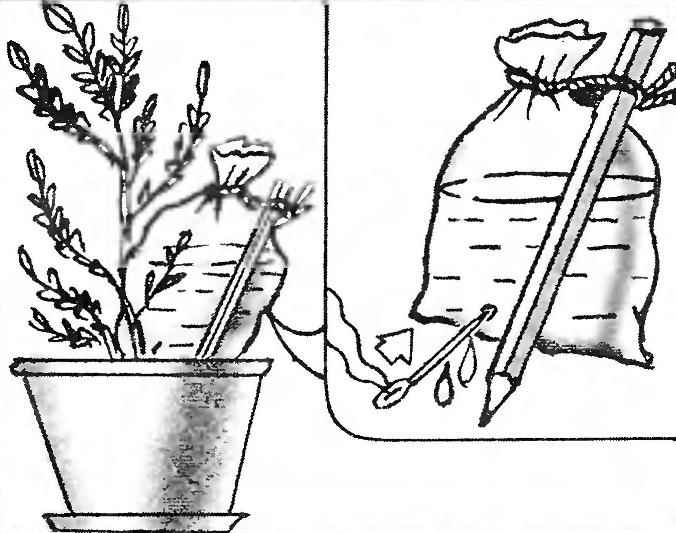 Amateurs homemade flower is always a problem: who will water the flowers when it's vacation or leaving the country?
Everyone comes up with their own versions of irrigation; one of them can be used and shown in the figure: in a pot set support leg and attached to her plastic bag, the bottom of which is pierced a pin hole.
Recommend to read
WICK WATERING…
Not only on vacations or long absences to the lovers of flowers will find useful hint that such a scheme of automatic irrigation of plants. In a pan set any of the stand (e.g., bricks)...
PIGGY RAIN
Most gardeners under the gutters certainly are cumulative barrels to collect rainwater from roofs for irrigation reserve, and in case of fire — water at hand. It's a pity, when the heavy...