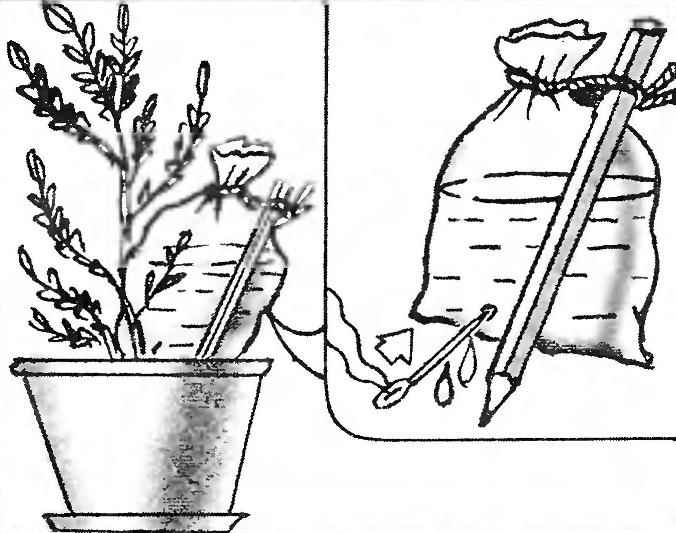 Amateurs homemade flower is always a problem: who will water the flowers when it's vacation or leaving the country?
Everyone comes up with their own versions of irrigation; one of them can be used and shown in the figure: in a pot set support leg and attached to her plastic bag, the bottom of which is pierced a pin hole.
Recommend to read
WINTER IS NOT TERRIBLE
if you increase the intensity of the heating installation in free areas of heating pipes for additional plates-clamps made of heat conductive material (e.g., duralumin), as shown on the...
SCRAPER-TIME
Gutters on the roofs of the cottages have to be cleared of debris not too often— usually in the autumn, during leaf fall. So it makes no sense to have this special tool. Instead, you...