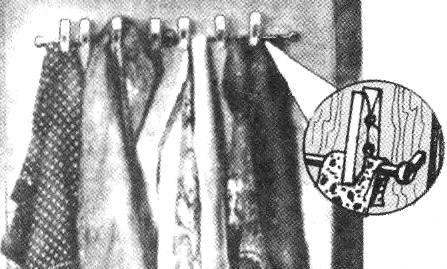 On the door of the wardrobe is usually a wire bracket-hanger for small things: scarves, ties, belts, trying to slip off, fall off when opened. This will not happen if they were to consolidate the conventional clothespins — simple, convenient, safe.
Recommend to read
MAGNET AGAINST THE WIND
To open window the window is not closed under the impulse of the wind, it is easy to establish a kind of brake, which would not allow it to close, and left at least a crack. On the...
BELTS GLOVES FROM
An open belt is rubber ring at the tape recorder or a player — it happens not so often, but because surprised. However, a good housewife can always find an old rubber glove. Select the...