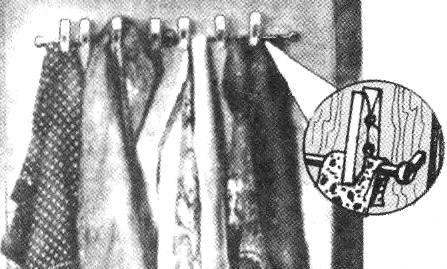 On the door of the wardrobe is usually a wire bracket-hanger for small things: scarves, ties, belts, trying to slip off, fall off when opened. This will not happen if they were to consolidate the conventional clothespins — simple, convenient, safe.
Recommend to read
A QUARTER OF A CENTURY IN THE RANKS
Bomber-attack aircraft A-26 INVADER. If you ask aviation experts to name the most well-known plane-survivor, then some of them will remember a passenger DC-3 by Douglas, the other a...
WINTER SCOOTER
When the son has grown up and it "passed" already five to ride on a sledge from a hill he lost all interest. He needed a new more dynamic entertainment. Remembering the scooters of your...