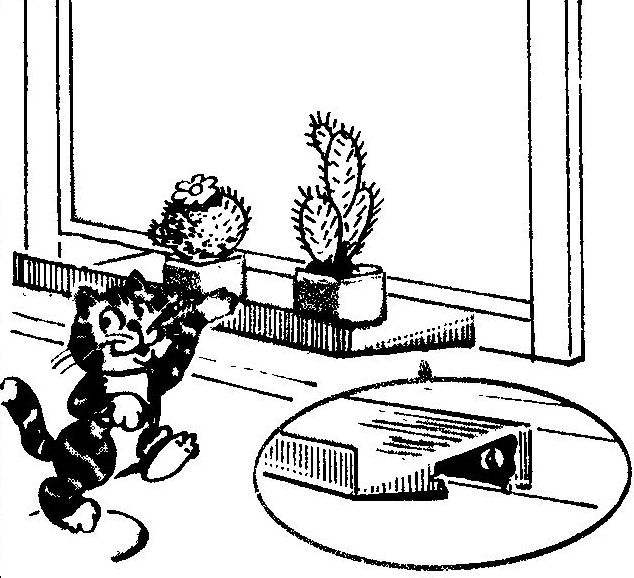 Pots of flowers standing on the windowsill, creates a room of beauty and comfort. However, if your Windows open inwards, the process of ventilation becomes a problem.
Take a sheet of aluminum with a thickness of 5 mm special shelves on the frames, as shown in the figure.
Recommend to read
WALL BOOKCASE
Where the living area does not allow the lovers of flowers to place them in a beautiful floor stands, it is convenient to use a different wall options. One of such devices is shown in the...
PROTECT LINE
When painting window frames, no matter how trying, and at least one smear Yes gets on the glass. Remove also dried up blemishes without damaging the coating of the frame, not a simple...