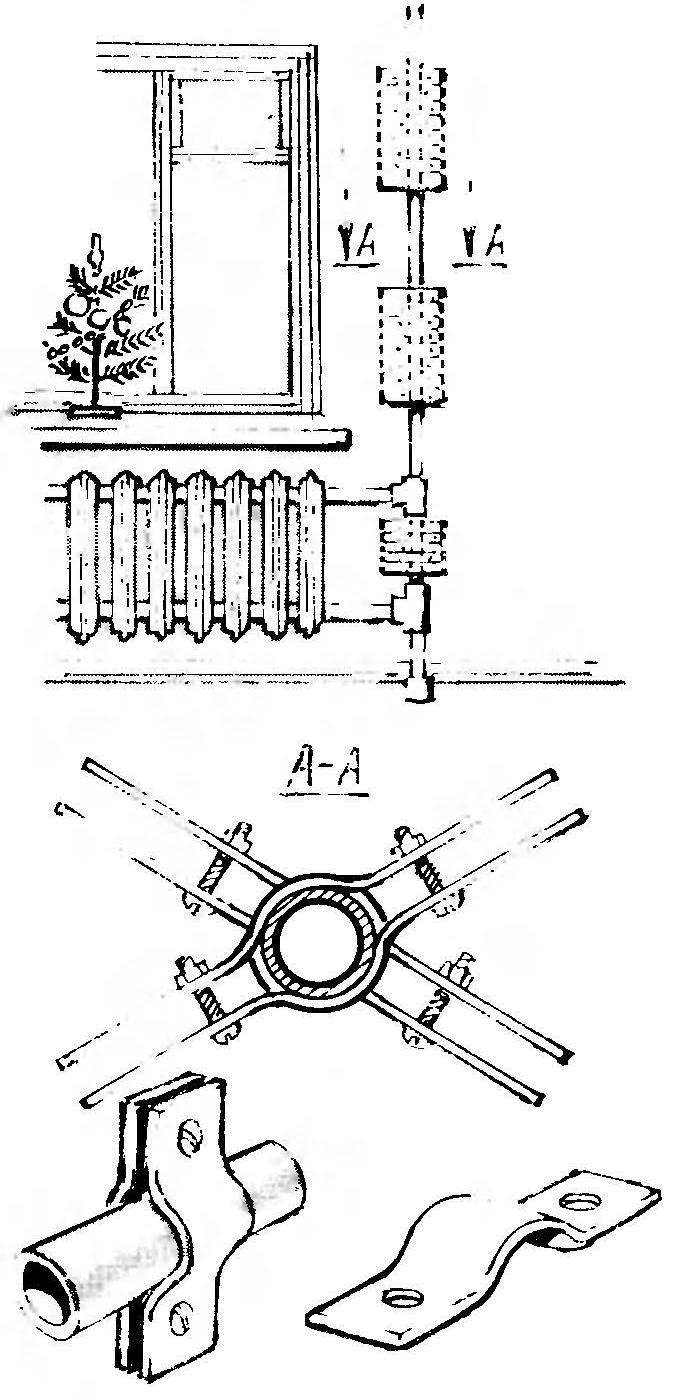 if you increase the intensity of the heating installation in free areas of heating pipes for additional plates-clamps made of heat conductive material (e.g., duralumin), as shown on the drawings.
I. PICHUGIN, Orenburg
Recommend to read
THE FENCE IN THE ROOM…
Among plants there are those that do not fit on the sill: their picturesque overgrown bushes contain large floor boxes with trays or tubs. And if the plants themselves look beautiful,...
ALL OF THE WIRE
For many home designs is not required, materials such as boards and plywood — they completely replace the wire with a diameter of 2...3 mm. for example, the original and a very handy...