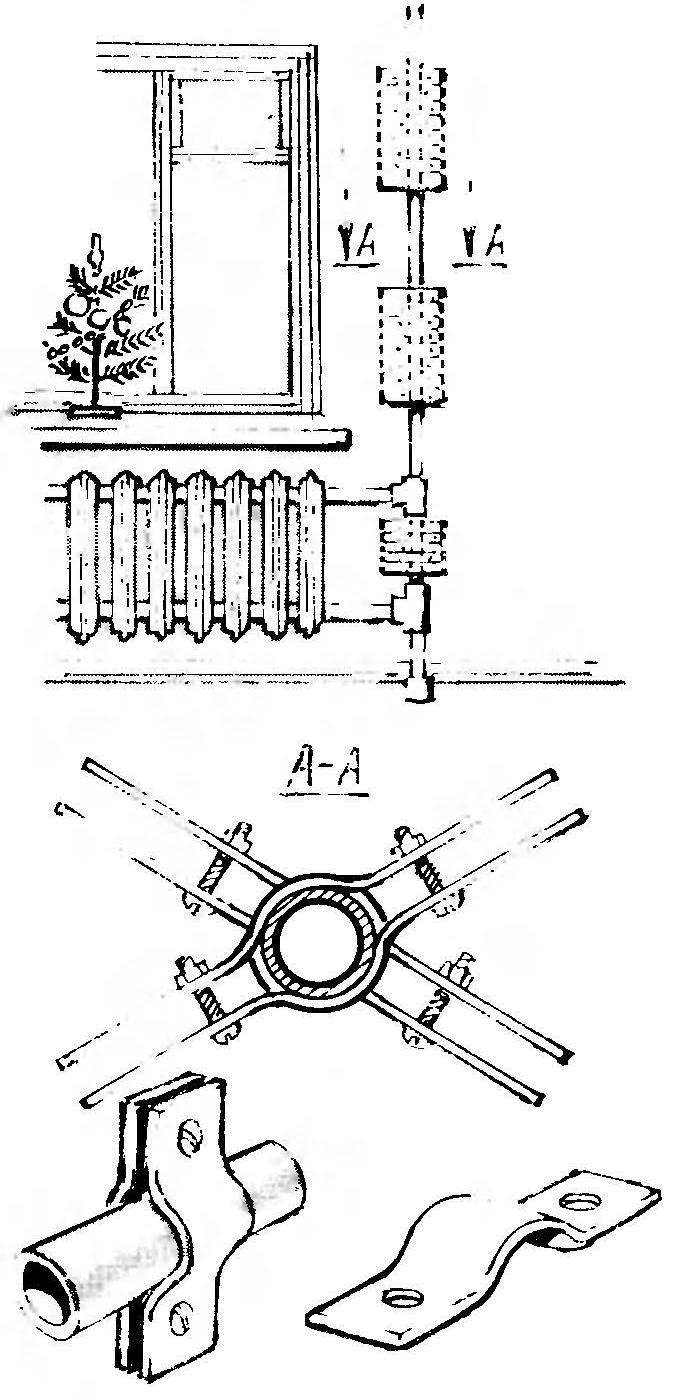 if you increase the intensity of the heating installation in free areas of heating pipes for additional plates-clamps made of heat conductive material (e.g., duralumin), as shown on the drawings.
I. PICHUGIN, Orenburg
Recommend to read
The FIRST "BESKAPOTNIKI" (Car MAZ-500)
The debut of the first Soviet diesel truck yaz-200, developed at the Yaroslavl automobile plant, held in 1945, was successful. After the traditional show of the new machines in the...
I HAVE THE PHONE RANG…
...An urgent need to record the address, name or telephone number, and, as luck would have it, no piece of paper. If you charge a roll of paper here in a homemade box, this problem will...