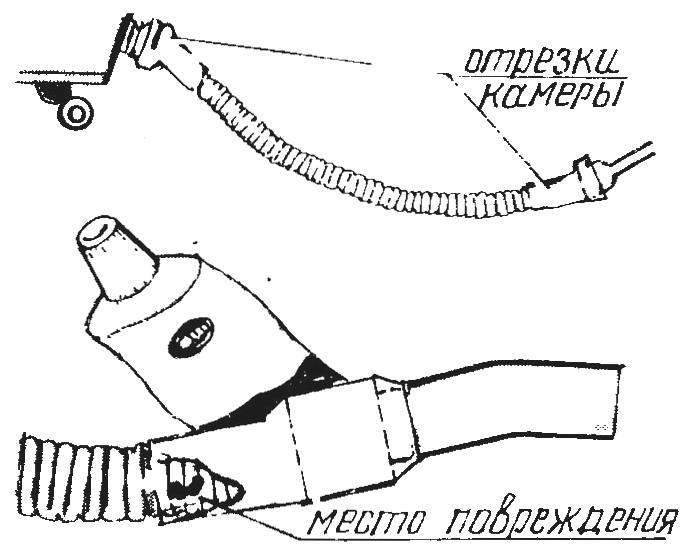 In the mail "Club house masters" there will be similar advice to different readers. So this time Agapov from Privolzhsk and Nikulin from Kirovogradskiy region odinakovo solved the problem of leaky recovery on the excesses of the hose from the vacuum cleaner. The first simply pulled the damaged areas of the segments of the Cycling chamber, and the second did the same thing, but first smeared this place with glue "Moment".
Recommend to read
MICROTEL
Small electric motors from toys find the wide application in domestic craftsmen. Fixed on the shaft a metal sleeve with two screws will allow you to fix it the thinnest swerlick, turning...
CONTROL LINE AEROBATIC
The first control line aerobatic models that use the engine capacity of 3.5 — 7 cm3 modelers-athlete transferring from Junior level to senior championship... What it be? Youth as the...