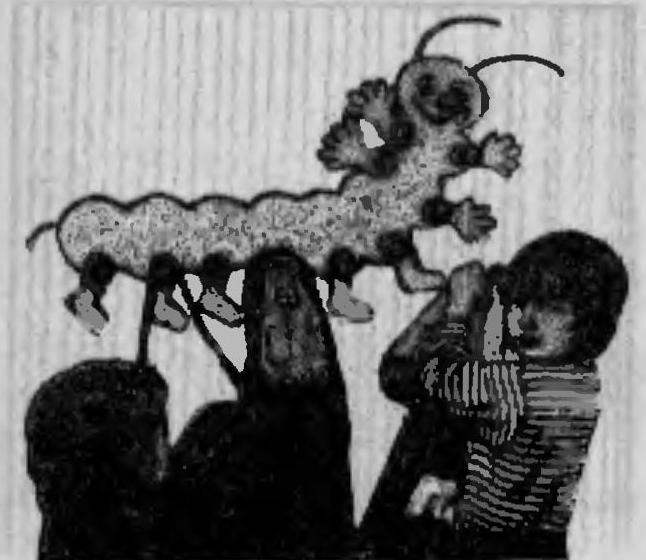 Without exception, parents raising their children, trying to instill in them the quality of care. Becoming a trait she, no doubt will bring huge benefits in life. But to do so, preferably not by the shouts and punishments, and as recommended by psychologists, in game situations. Of course, it should begin from early childhood, requiring of the child order and in the small toys and clothes.
Is the best suited for these purposes, the original design of hangers for children's clothing, made in the form of a caterpillar-centipede. Such a fun character not only enliven your hallway, but the bases of the doubt, like children, will make the process of undressing and cleaning clothes in the "lament interesting games.
To repeat the design will not be difficult" for any father of a family. (By the way, do not forget to bring "the work and children — they will love it! So, you will need a sheet of plywood dvenadtsatitsilindrovy size 400×750 mm. Suitable veneered chipboard thickness of 18 to 20 mm or a Board of the same size. Using a grid to transfer the workpiece shape of the "caterpillar", "legs" and "feet". So everything turned out to one of them and reveal the most economical use templates from thick card. Cut the jigsaw parts are carefully vyshkurivaetsya and processed at the edges.