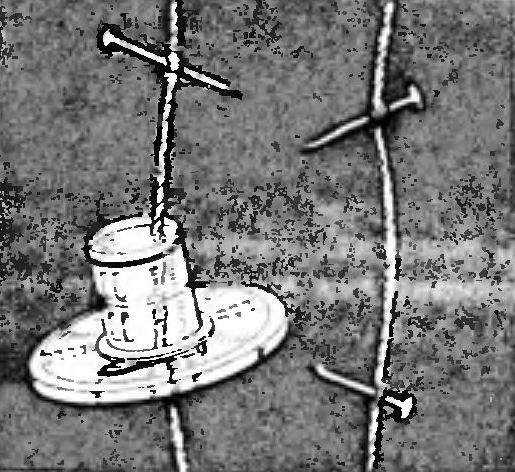 Often at home you want to hang for drying items that cannot be secured with pin (for example, snails tiered photoback).
Succeed with a string tied to nails or sticks out in any hole and are turned down, they will securely hold the most "inconvenient" objects.
Recommend to read
BRACKET — SINGLE BLOW
Who has upholstered furniture and used the brackets that holds the fabric, he knows how difficult it is to hammer them in with a hammer. Furniture factories for these purposes a special...
THE CAPACITOR IN SOCKET
One way to reduce interference in digital circuits, as is well known, is to install the ceramic capacitors in parallel with the power rails. The closer to the contacts of the chip...