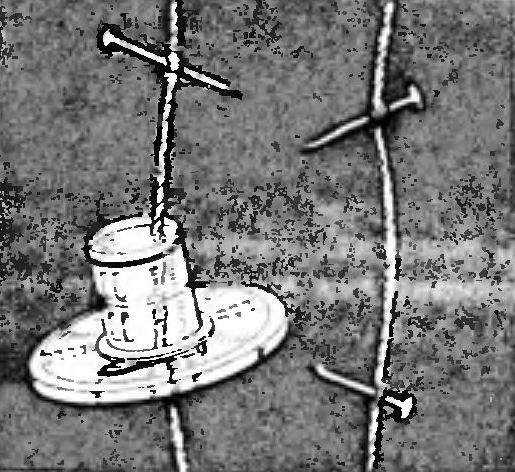 Often at home you want to hang for drying items that cannot be secured with pin (for example, snails tiered photoback).
Succeed with a string tied to nails or sticks out in any hole and are turned down, they will securely hold the most "inconvenient" objects.
Recommend to read
THE BENCH IN THE GARDEN…
The stand, shown in the figure, will help you while working in the garden. Thanks to the speakers on the bottom legs it can be placed almost in pubol the mast without fear to spoil the...
A TRAP FOR MOSQUITOES
Among the devices designed to destroy high-voltage discharge of mosquitoes, latausha the light bulbs, and relates my development. It does not contain scarce parts, assemble it under the...