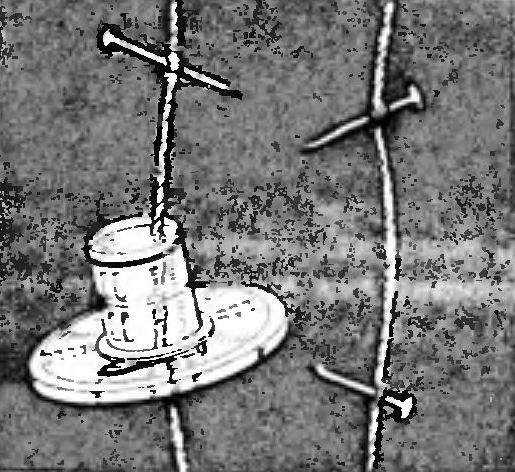 Often at home you want to hang for drying items that cannot be secured with pin (for example, snails tiered photoback).
Succeed with a string tied to nails or sticks out in any hole and are turned down, they will securely hold the most "inconvenient" objects.
Recommend to read
RELIABLE CLOTHESPIN
Instead of the usual wooden pegs were the same, but the plastic that slid more than the former and thus hold somewhat worse. To increase their reliability can be invested inside as shown...
CAN AND A NAIL
Clothespin is adapted for hanging on a rope or wire. If adapt it for suspension, say on a nail — there would be a more versatile clip. It turns out to do just that. Enter into the hole...