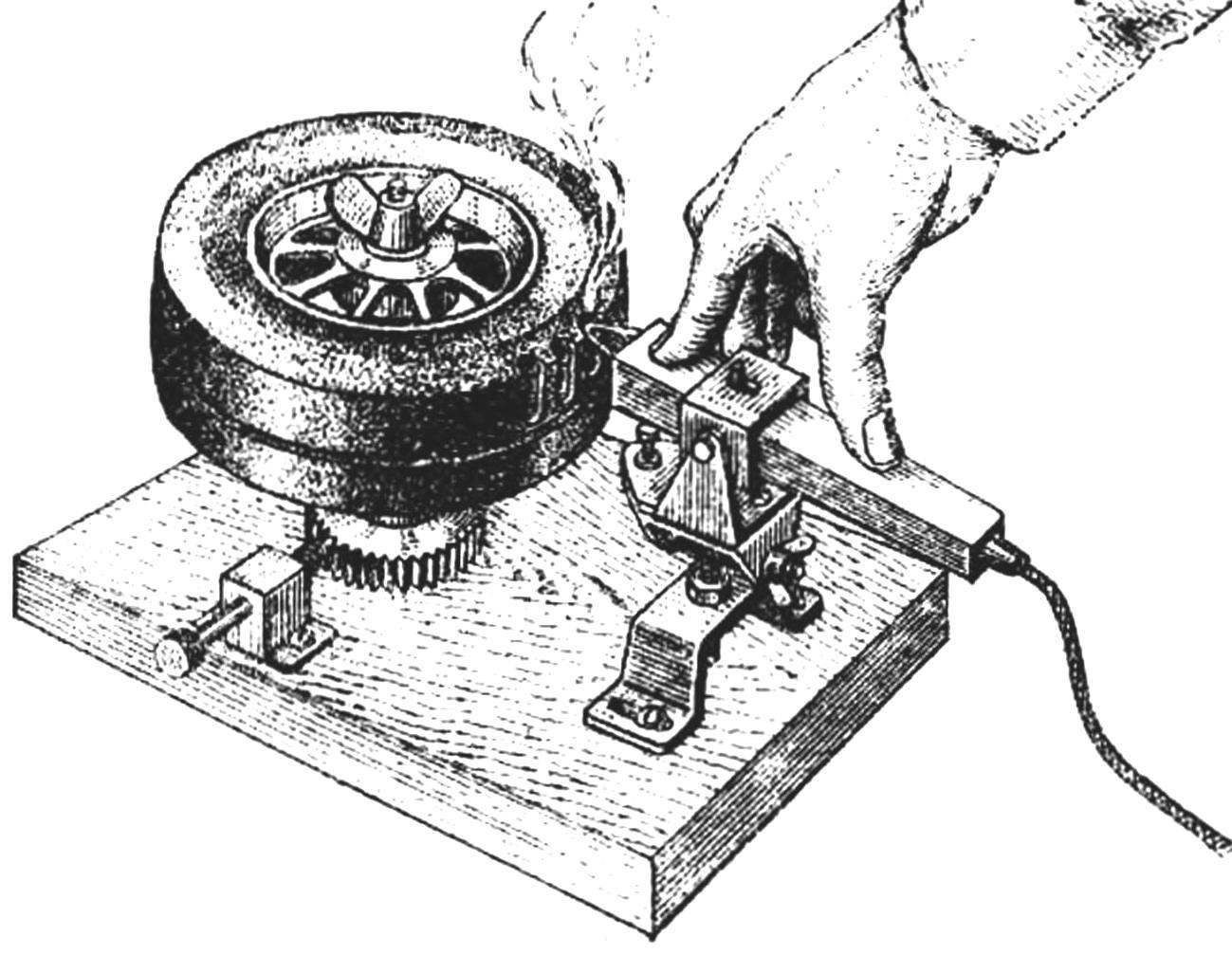 Why would a self-similar wheels protector? Go RC micromachines on the asphalt, the dirt it knead not necessary. But let's see what kind of speeds these cars run, what turns them brought to pass!
In short, the protector need. But that's just how to do it… the Best way, of course — "baking" in a muffle furnace. On the form, you can engrave a tread pattern, any inscriptions. But not everyone is available the equipment necessary for the manufacture of such forms. In this case, would be of great assistance cautery. Yes, a burner, some guys paint on wood. Leaving his work the element or bending of nichrome wire new, try it at work. If the rubber becomes brown, reduce the heat element. You can do this by using a thicker or longer wire. Is at hand a laboratory autotransformer, turn on the power of the burner through him. To pick up the intensity will be much easier.
A set of such "cutters" easy to tread even the most intricate configuration. Work well and engage in a continuously ventilated room or on the balcony of your apartment.