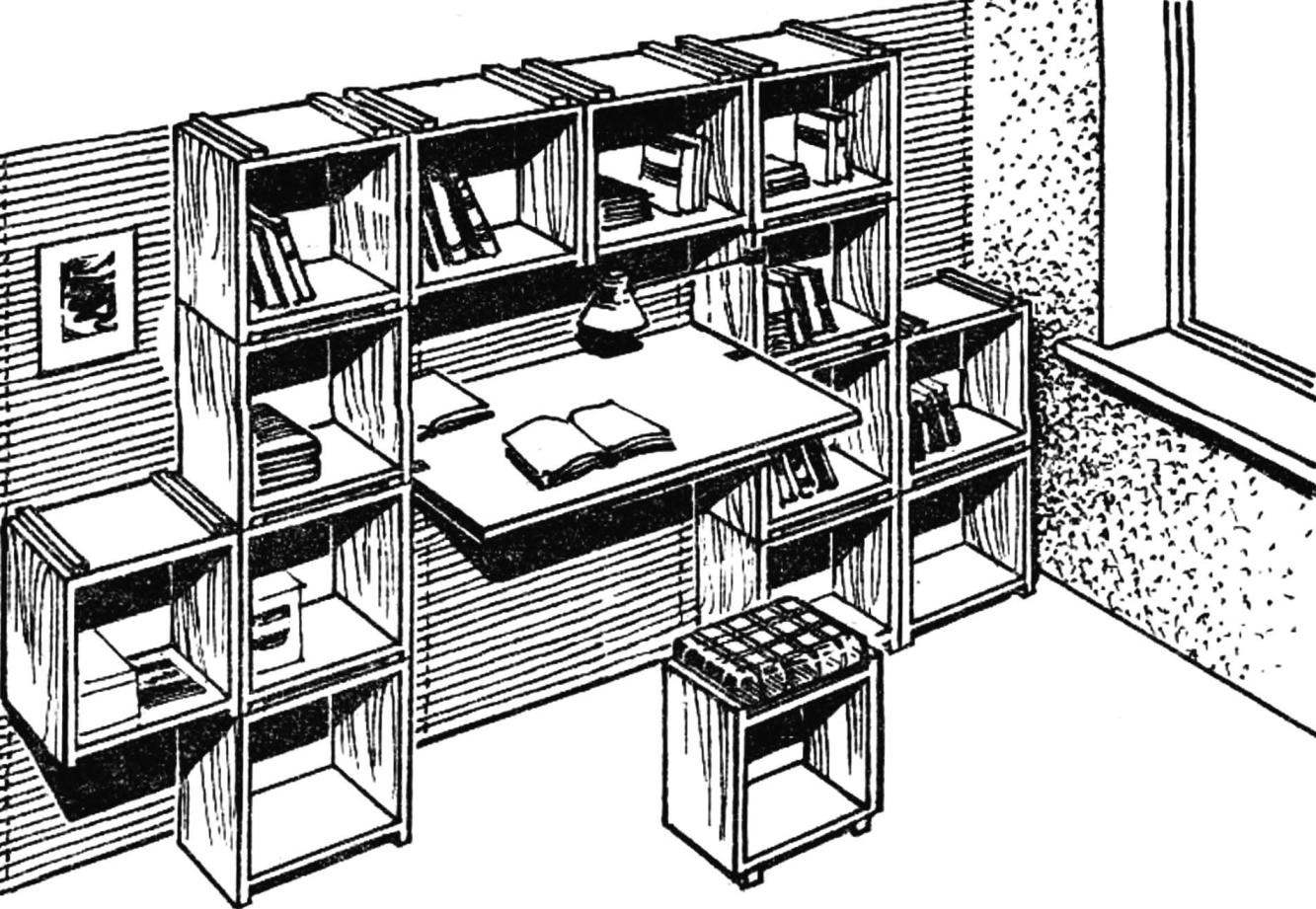 A modern home cannot be imagined without books. In any apartment today your library: fiction, special literature, textbooks. This means you need cabinets, shelves. Sometimes hard to buy cheap furniture for the garden. Therefore, the proposed very simple and available as the materials and design.
The proposed schemes and drawings are shown an easy way to create such furniture for area students to family members, for summer house, cottage. The basis set taken from one and the same module size 350 X 350 mm square box with a depth of 250 mm. are useful, and container boxes or containers, hammered together from boards. This module allows you to create the room a lot of a variety of composite solutions. In them one and the same element can serve not only as a shelf but also, say, to be a support table for a desktop, even a kind of stool.
Design is not only plates, but also of furniture (new or old) boards, and even plywood with strengthening strips. Stiffness and strength combinations of modules are attached by using the metal corners, reinforced at the junction of the vertical and horizontal boards. In addition, to lock the modules against displacement horizontally from each of them to the upper panel screws are screwed two strips of width 15 mm indented from the edge by the thickness of the protruding part of the side shield.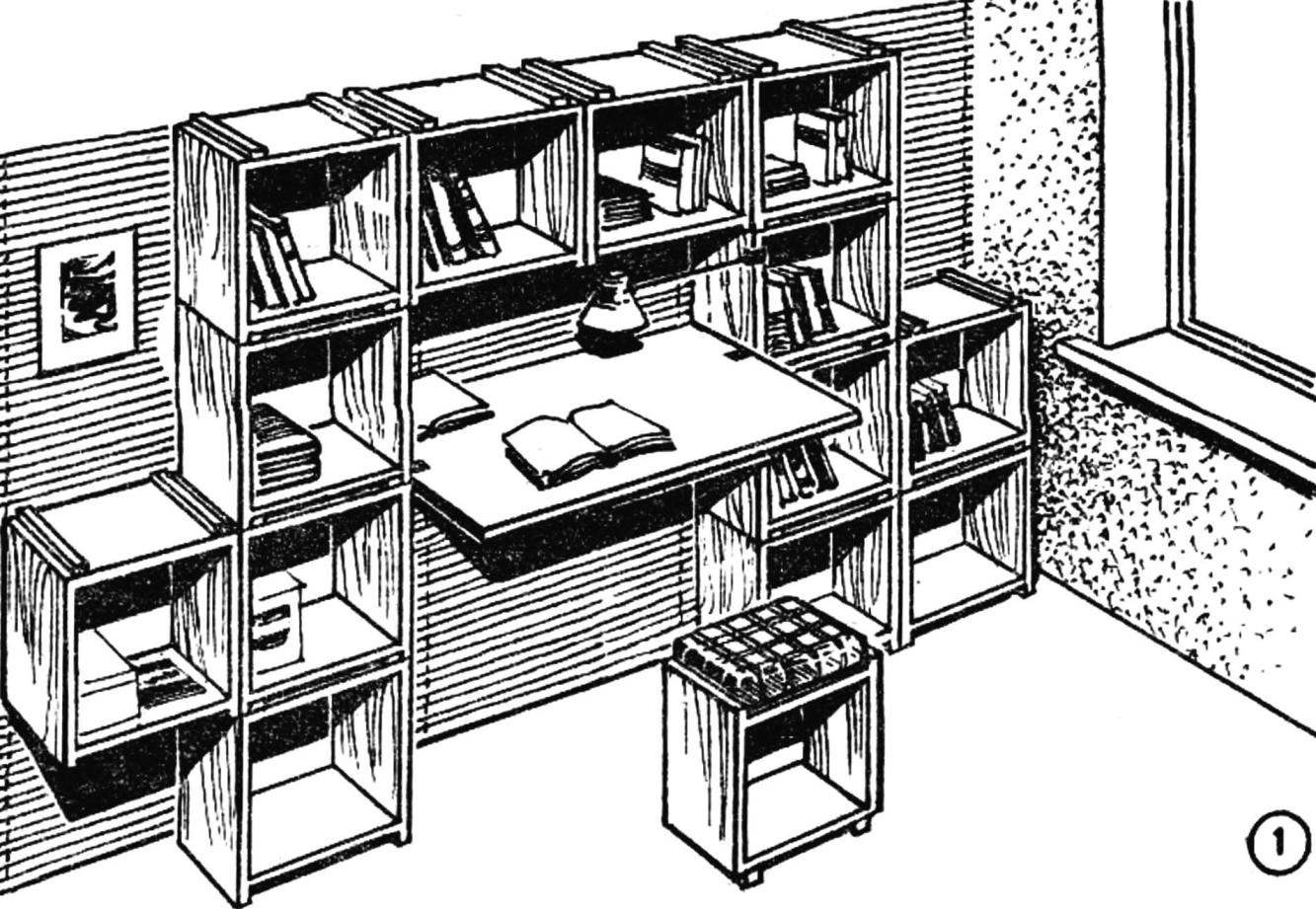 Fig. 1. Wall of the modules.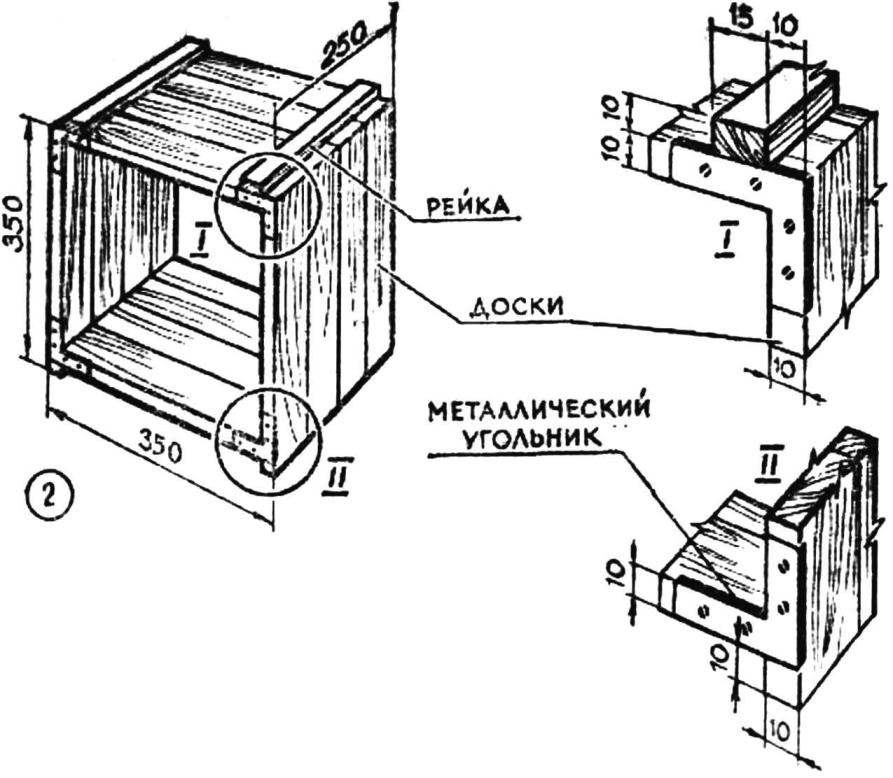 Fig. 2. The module and its details.