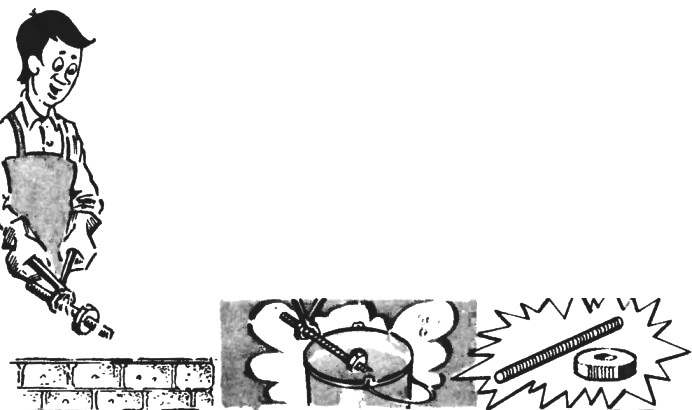 Works as a blacksmith, I want to tell you a secret: it's easy to Unscrew the rusted screw connections. Since they have the opportunity — heat the screw a few degrees to about 500-600 (roughly when the metal a little blush). Then dipped in water and hold until cool. While you hear crackles, especially major parts: the water, entering the thread, turns into steam under high pressure crumbles and makes all the debris. Now quiet tapping is enough to nut or stud is easy, often even without the key turned. This method is suitable for pressed parts.
S. DENISOV, state farm "Temp", the Saratov region
Recommend to read
ELECTRIC VEHICLE "PROTON"
The late XIX and early XX centuries - the first self-propelled carriages, steam engines and internal combustion (well, come on) electric! Incidentally, the first threshold speed in a...
CUSHIONS ON THE BATH
it is Known that the Laundry is passed through the squeegee rollers of the washing machine, less tears and dries faster. For small hand-washings - and they are enough, if the house is a...