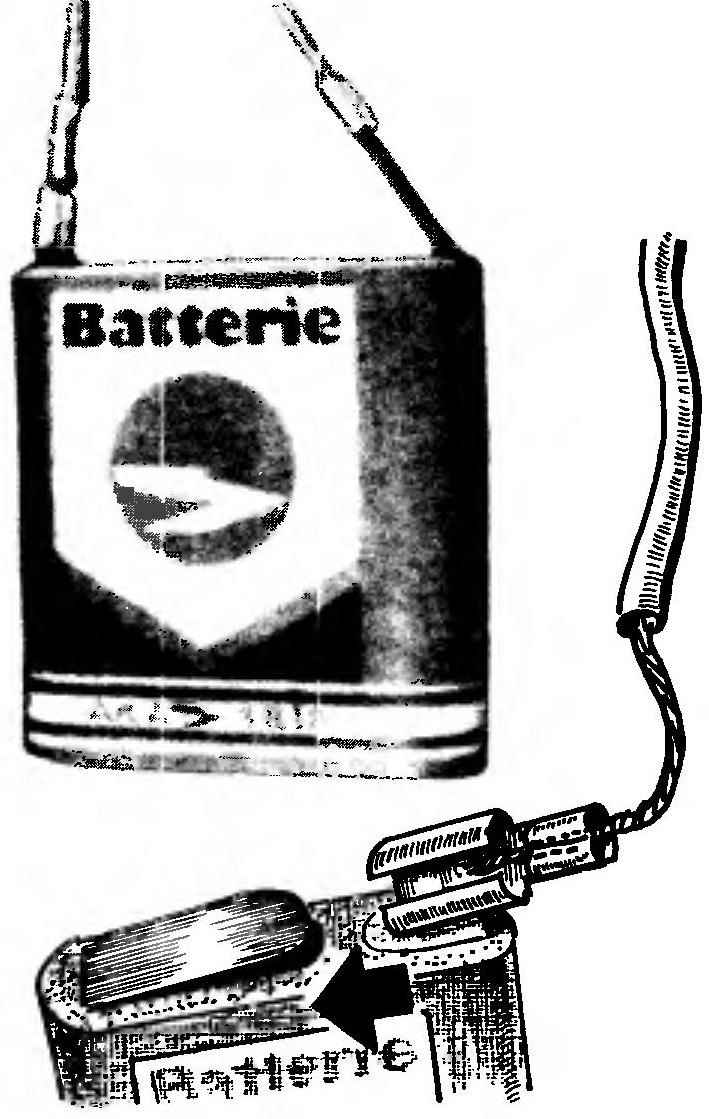 When connecting such a power source as an ordinary galvanic battery for flashlight, not so easy to achieve a reliable attachment of wires to flat pin made of thin sheet metal. Moreover, this procedure will have to be repeated when replacing a spent power cell.
To simplify the operation and improve the contact will be possible if the wire ends to attach ready-made or improvised flat terminals, similar to those used inside telephones.
Recommend to read
THE SCREEN-GRID
Offer a convenient way to store lattices for the bathroom. They should be using metal hooks to hang over the edge of the bath in Thane they will not take the place of, and in addition,...
TORSION ECCENTRIC
The presented design can be used in homemade vehicles (e.g., cars or velomobiles) as a torsion suspension of the wheels. The basis of her supposed domestic the invention.with. No....