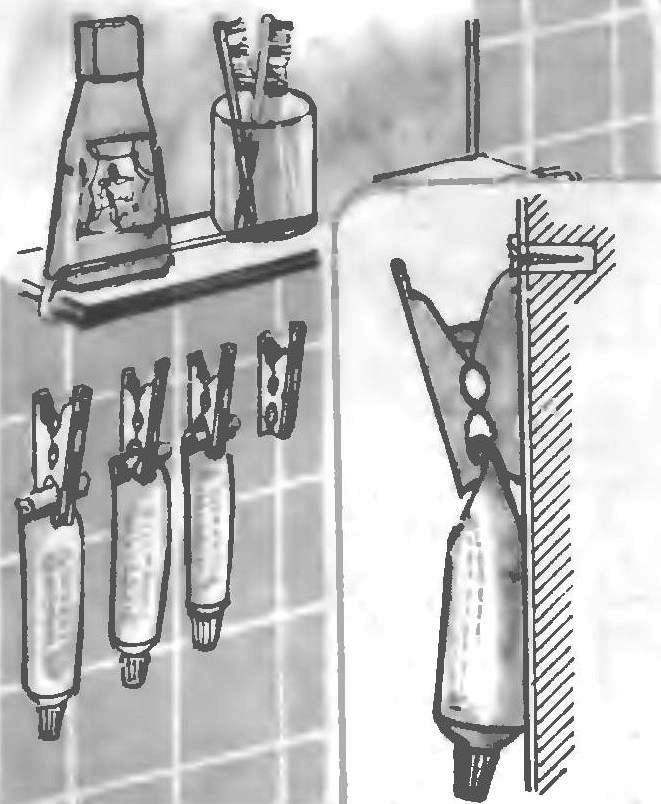 If on the shelf in front of the mirror in the bathroom felt cramped, to get out of the situation you will help colored plastic clothespins. They can be hung on the wall tubes of toothpaste, creams and shampoos.
Yuri YAKOVLEV
Recommend to read
ECONOMICAL WASHING
Can I wash my car three or four bottles of water? Yes, if you use basic detergent device consisting of conventional brushes, cut hose and plastic bottle with capacity of 1,5—2 liters....
UNDER ONE ROOF
Summer in the village - the most stressful time. And not only in connection with the preparations for the winter, but also in construction. People are building new homes, expanding their...