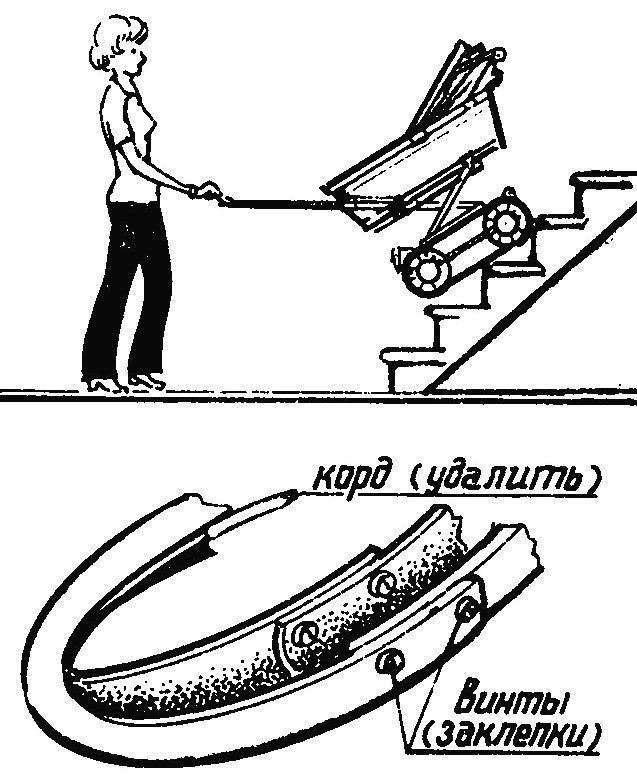 Strange, but baby strollers designed or in the summer, or only on the pavement otherwise than to explain that they are available only on wheels!
I turned on "tracked": pairs of wheels, the tire from the bike, accordingly shortening it and cutting off the hard flare with cord. This crew not only moves easily in the snow, but even the stairs.
A. PADHAISKI, Omsk
Recommend to read
MODELIST-KONSTRUKTOR 1972-04
CONTENTS: IN THE KOMSOMOL CENTRAL COMMITTEE: Half a century of the Komsomol of patronage (2); G. Dobrov. "Every day to help the red fleet..." (2). USSR - 50: Y. Emblems, I....
"SWAN LAKE"
While on vacation in Anapa with a group of tourists during a short-term bus stop near one of the nearby houses saw in the front garden and managed to photograph is my favourite, "a lake...