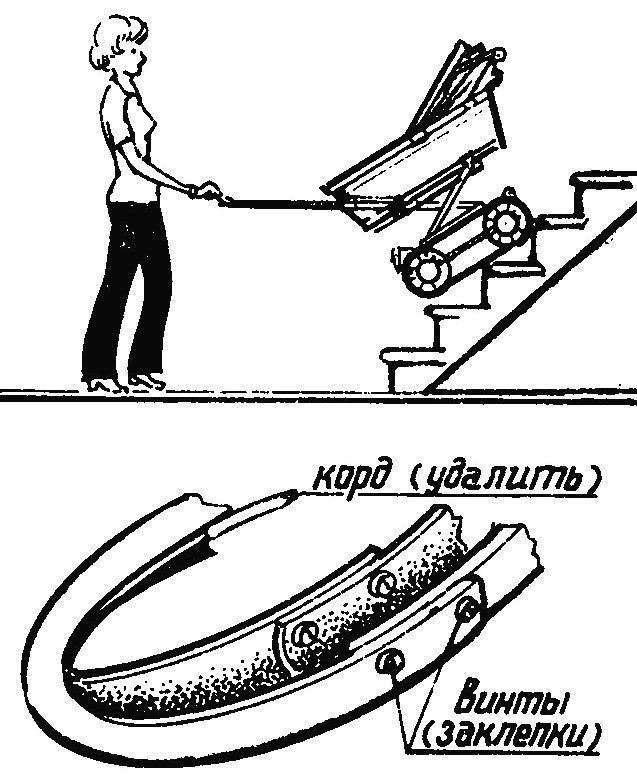 Strange, but baby strollers designed or in the summer, or only on the pavement otherwise than to explain that they are available only on wheels!
I turned on "tracked": pairs of wheels, the tire from the bike, accordingly shortening it and cutting off the hard flare with cord. This crew not only moves easily in the snow, but even the stairs.
A. PADHAISKI, Omsk
Recommend to read
ATTIC WITH COMFORT
In a wooden house, the attic is always somehow seems low, dark and cluttered room. And if a little dream and to imagine him as he is shown in our drawings? Look, another one, and maybe...
"MAIL" FOR THE WALLS
Laying tile without assistance. Those who build a new home or apartment equips with modern conveniences, it is necessary to take care of tiling. Work on tile laying with the use of...