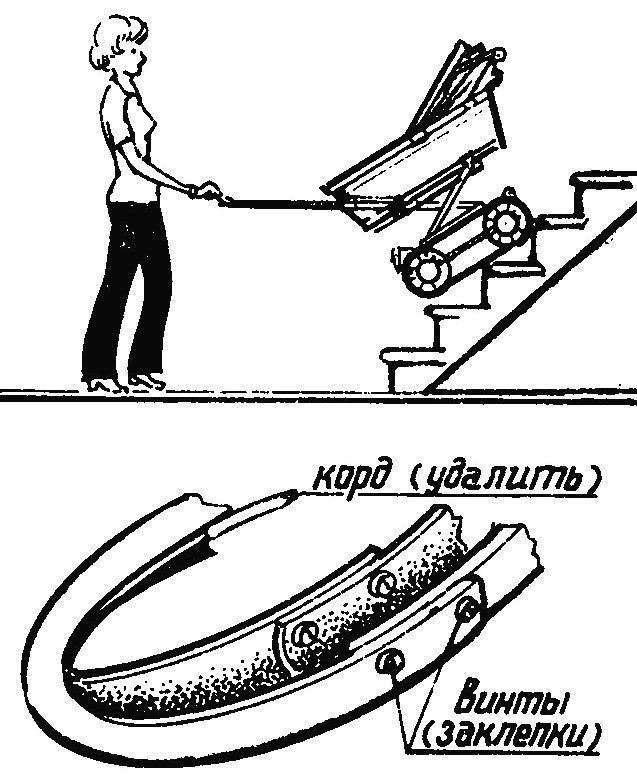 Strange, but baby strollers designed or in the summer, or only on the pavement otherwise than to explain that they are available only on wheels!
I turned on "tracked": pairs of wheels, the tire from the bike, accordingly shortening it and cutting off the hard flare with cord. This crew not only moves easily in the snow, but even the stairs.
A. PADHAISKI, Omsk
Recommend to read
THE REFLECTORS ON THE STROLLER
On wheeled vehicles are widely used reflectors-reflectors, warning drivers of, for example, the movement of bikes or motorcycles. It is proposed to install the reflectors on the sides of...
COMFORT BABY
Back from baby sleds, which became the grown up kid a hindrance for driving from the mountains, often ruthlessly cut off and thrown away. However, it is possible to find useful...