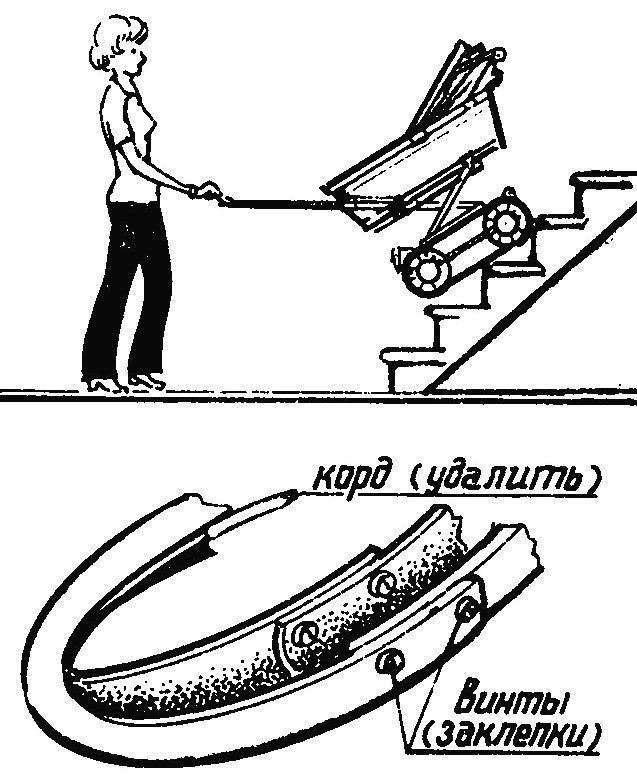 Strange, but baby strollers designed or in the summer, or only on the pavement otherwise than to explain that they are available only on wheels!
I turned on "tracked": pairs of wheels, the tire from the bike, accordingly shortening it and cutting off the hard flare with cord. This crew not only moves easily in the snow, but even the stairs.
A. PADHAISKI, Omsk
Recommend to read
HOW TO SAVE THE THREAD
It is useless to try to saw off the screw with a hacksaw: broken thread, the nut cannot be screwed on the warped teeth first turns. But the same operation will be quite successful if you...
SQUADRON BATTLESHIP "SISOY GREAT"
SQUADRON BATTLESHIP "SISOY GREAT". Scale model 1:200. Preparations for the construction of the fifth battleship in the Baltic sea began in the period is quite difficult for domestic...