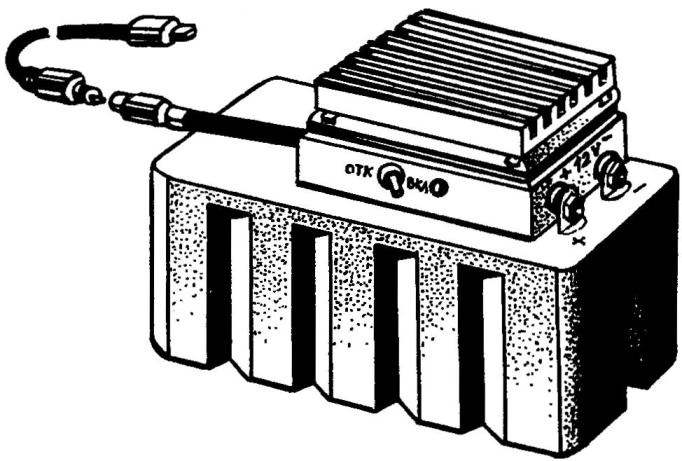 Professionally working with imported cameras and digital cameras, sometimes have to face the fact, as in the most interesting moment of the shooting suddenly denied regular batteries, which leads to the loss of unique videos and photos. Not wanting to put up with such things, many owners of such equipment have several CD-batteries for fast replacement of "run down" during the filming. But it's pretty expensive.
Meanwhile, there is another way out. This is the use of sulfuric acid or alkaline batteries domestic production — robust and well-known by every automotoportal. However, the voltage at the terminals they have a 12-24, but it is easy and without any loss may be reduced using, for example, the electronic stabilizer.
Indeed, for camcorder the BOP must Usup = 8.4 V when Pit = 1.5 A, for digital camera Kodak — 5.1 V and 2 A. Based on these values, each able to collect a small device to ensure receipt of our 12 – or 24-volt batteries required values of voltages and currents. The device may be formed as a compact unit in two ways: on an analog chip with a couple of bolsaescola capacitor or like electronic stabilizer transistors.