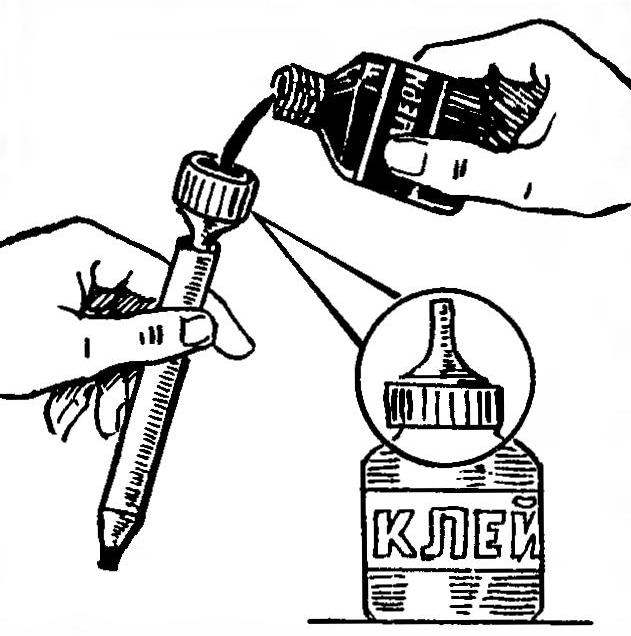 If you have to refill the pen or marker ink, there is a need in any microfinance, as the diameter of the housing is quite small. Rescue cover with the "nose" of the plastic bottle with oil, gasoline or glue.
M. VOLODARSKY
Recommend to read
BOTTLE "CANTEEN"
In the frosty winter time it is difficult for small birds — no place to forage. They come to the rescue of young and old alike, arranging a variety of feeders. Here's a bird "dining...
LIGHT SIGNAL LAMP
Plastic pill bottles medicine make excellent caps, signal lamps. The holes in the chassis are drilled on the diameter of the blanks. Caps, painted diluted capelike pasta from ballpoint...