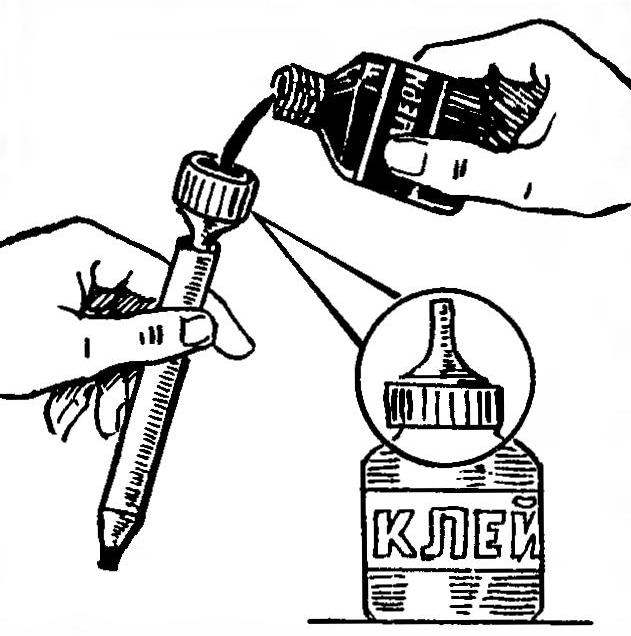 If you have to refill the pen or marker ink, there is a need in any microfinance, as the diameter of the housing is quite small. Rescue cover with the "nose" of the plastic bottle with oil, gasoline or glue.
M. VOLODARSKY
Recommend to read
WINGED JEEP
The passenger plane the Yak-12. For many worldwide known aircraft designers and their teams, the road to big aviation began with the creation of a light aircraft. Often, these are the...
PUTTING THE IGNITION
Engines MMVZ-3 115 often used on maps and — with appropriate upgrades-cooling system — tillers and microfracture. Among the works on their service, there is also such as installation of...