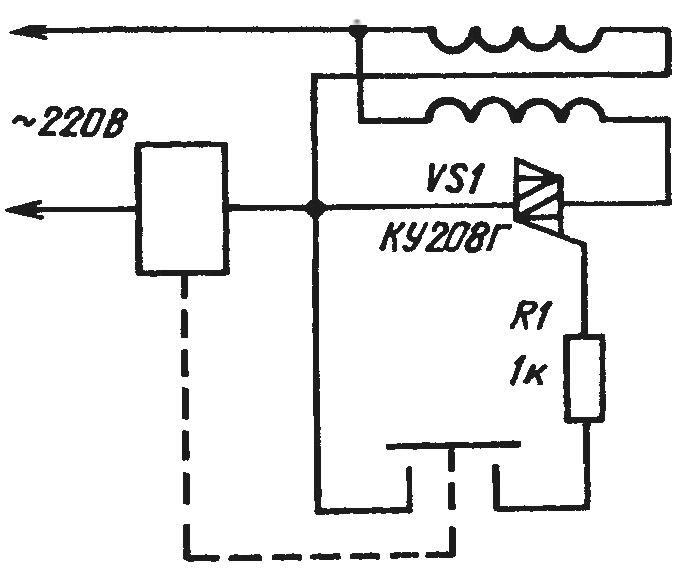 Utterly exhausted by his refrigerator, which has neither a hot day, then another "surprise" in the starting relay, was forced to ask for help in workshop. There categorically stated: burnt start winding, you need to change or rewind the motor. And when I calculated what it cost me… well, I ventured on a self-experiment with electrical hadagreed, relying mainly on intuition, a high school physics course an elementary luck. In the starting winding circuit is turned on the triac so the relay contacts earned in low-voltage circuit. And here is the result: with a refrigerator no problem.
E. DEMCHENKO, senior Staroderevyankovskaya, Krasnodarskiy Kray
Recommend to read
MODEL CLASS Ѕ3А
At the Russian championship 1997, she brought a gold medal to its author, the Moscow athlete M. Stepanov. According to many experts, this model is the Acme of perfection of the sports...
FORGE OF THE SIX BRICKS
The tinkerers are often faced with the need to forge some tools or household items. A temporary forge is easy to make from scrap vehicles. Enough six refractory bricks, blowtorch and...