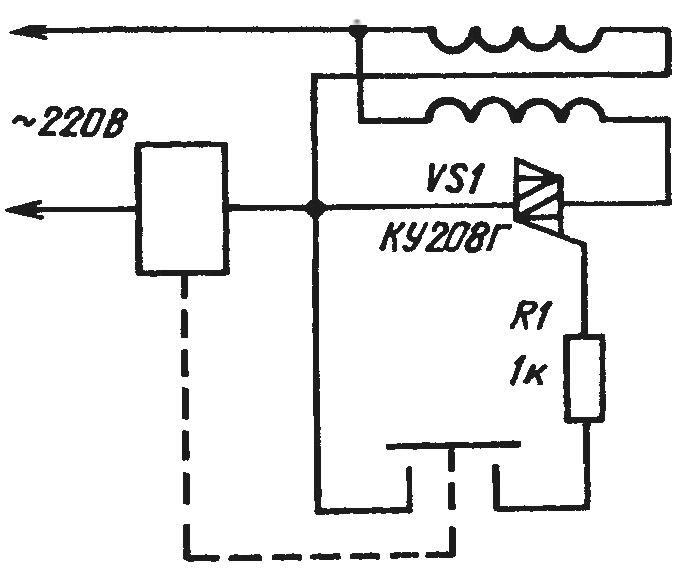 Utterly exhausted by his refrigerator, which has neither a hot day, then another "surprise" in the starting relay, was forced to ask for help in workshop. There categorically stated: burnt start winding, you need to change or rewind the motor. And when I calculated what it cost me… well, I ventured on a self-experiment with electrical hadagreed, relying mainly on intuition, a high school physics course an elementary luck. In the starting winding circuit is turned on the triac so the relay contacts earned in low-voltage circuit. And here is the result: with a refrigerator no problem.
E. DEMCHENKO, senior Staroderevyankovskaya, Krasnodarskiy Kray
Recommend to read
"PIPER": A CONTOUR COPY
Competitions of different rank showed that as prototypes for the manufacture of contour models are used only a dozen types of aircraft. And to participate our aeromodelling circle in the...
FOR EVERY TASTE AND AGE!
Cyclist with experience or cyclists are hard to convince that there is a treadle machine better than "Tourist", "Sports", "Satellite". For many years I preferred legkodelimae bike...